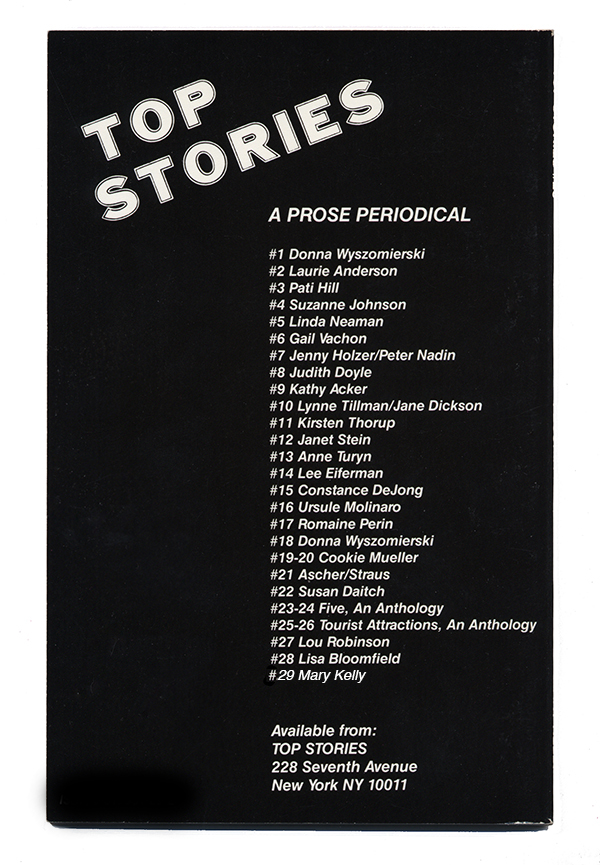 Top Stories was a prose periodical published from 1978 to 1991 by the artist Anne Turyn in Buffalo, New York, and New York City. Over the course of twenty-nine issues, it served as a pivotal platform for experimental fiction and art through single-artist issues and two anthologies. Primary Information presents a newly published anthology, collecting the entire run of Top Stories across two volumes.
Top Stories primarily featured female artists, though in Turyn's words a few men "crept in as collaborators." Although primarily "a prose periodical" (as its byline often stated), the issues varied in form and aesthetics, pushing the boundaries of what prose could be and, from time to time, escaping the genre altogether.
Top Stories' editor Anne Turyn and contributing artists Constance DeJong and Gail Vachon read from their titles, in conversation with writer and critic Jennifer Krasinski, at Artists Space, New York.
More from ➚Anne Turyn
From ➚Primary Information
Listen on MPR ➚here -->
➚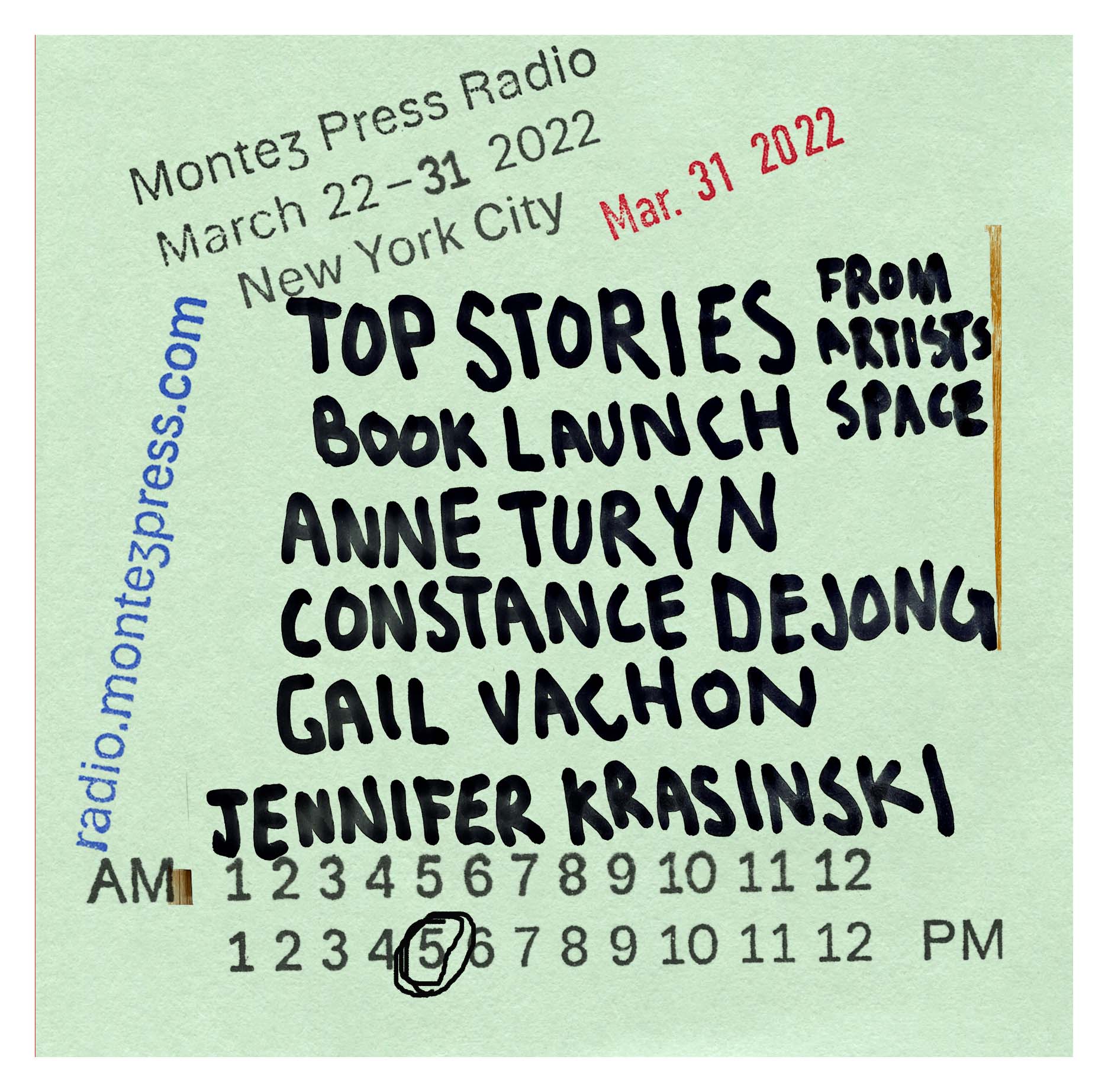 More in the MPR archive from Constance DeJong, with ➚James Hoff on Tony Conrad, and on ➚Modern Love.