"100% PERFECT DEEP LISTENING" is a radio play inspired by composer and accordionist Pauline Oliveros's concept of Deep Listening, a "way of listening in every possible way to everything possible [...] to hear no matter what you are doing." In playful dialogue with this concept, "100% PERFECT DEEP LISTENING," takes Oliveros's aim towards a total "listening to everything possible" seriously—imagining a situation where listening to every possible sound is actually achieved at a 100% level.➚ (more)
On Demonic Listening:
➚https://radio.montezpress.com/#/show/1269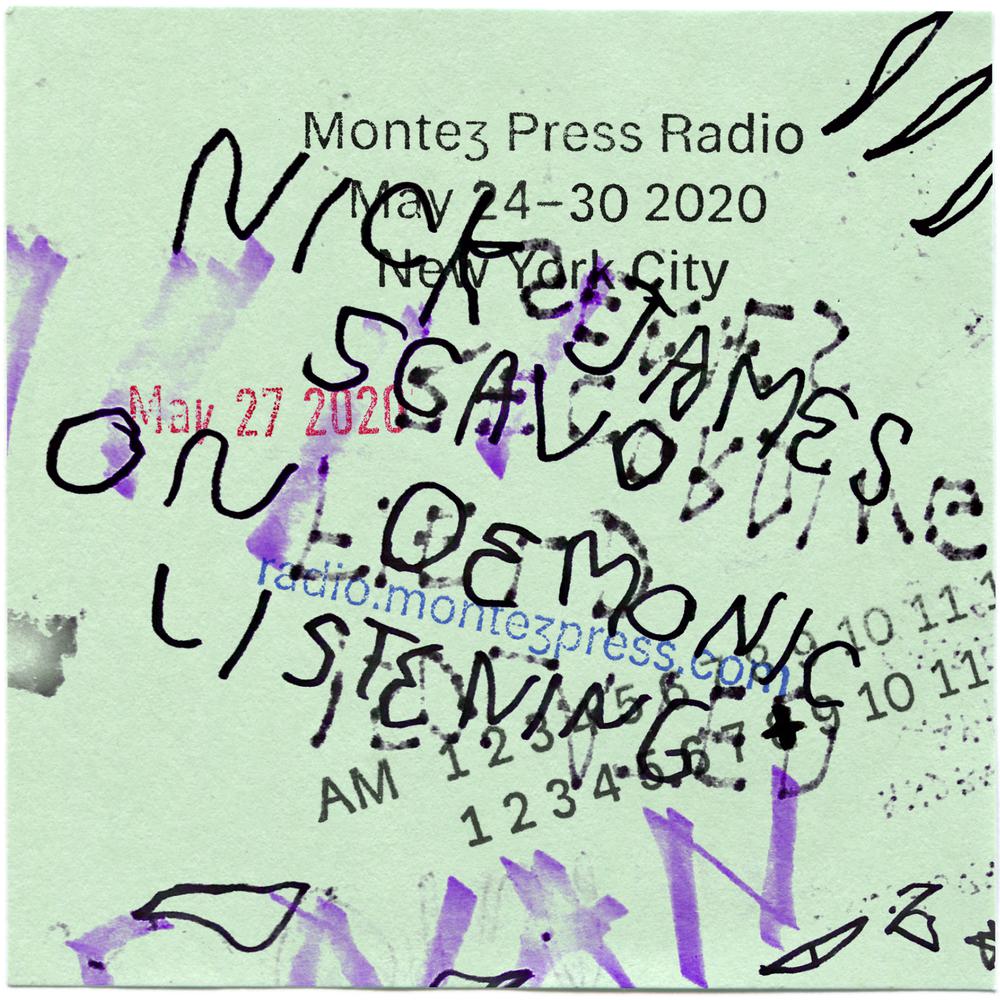 Angel Bat Dawid takes us on a journey through the avante-garde Great Black Musical traditions from then to now. Tracklist: 1. Art Ensemble of Chicago: Illustrum 2.Abstract Black: In Circles with Self 3. Abdullah Ibrahim: Ishmael 4. David Boykin: Black Magic 5. Black Myths: Mammy's Revenge 6. Lisa E. Harris: Movement Three Mama, Where R U? 7. Amina Claudine Myers: Have Mercy Upon Us 8. Ben Lamar Gay: The River, the Warden, and You 9. Don Ayler: Peace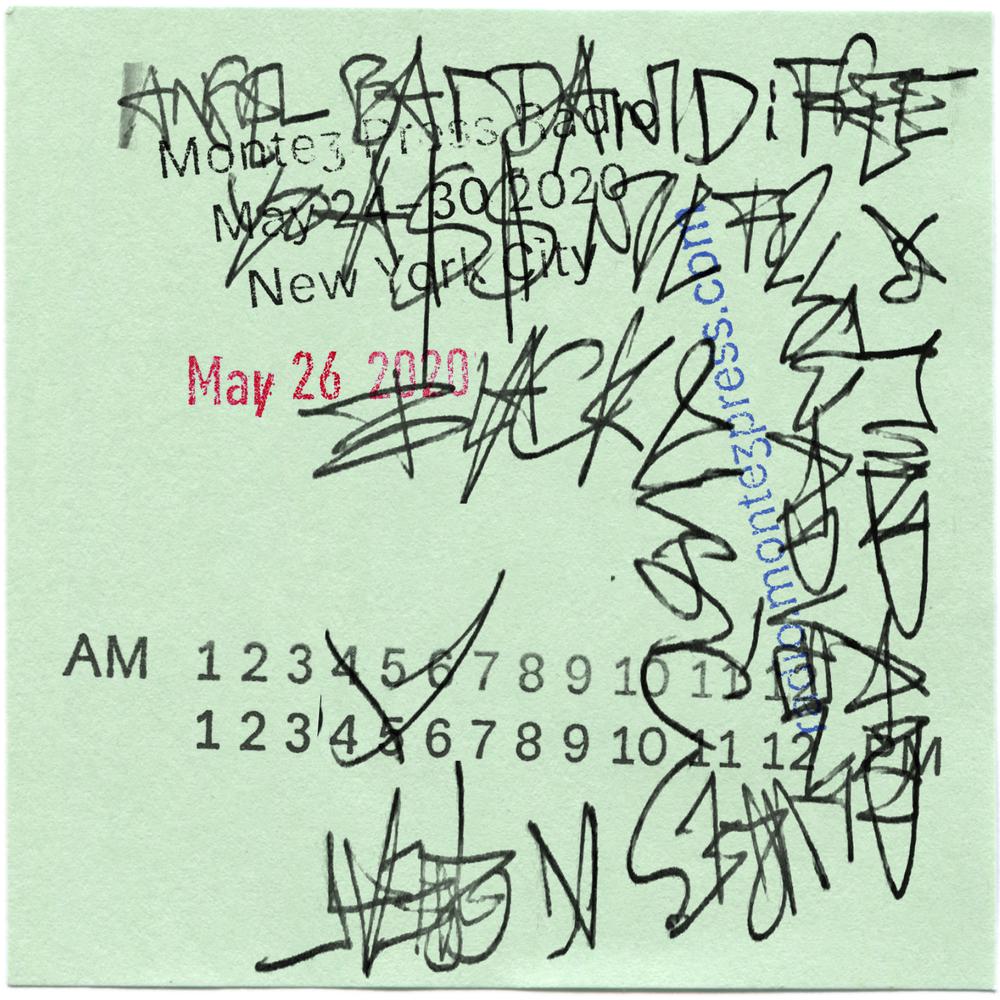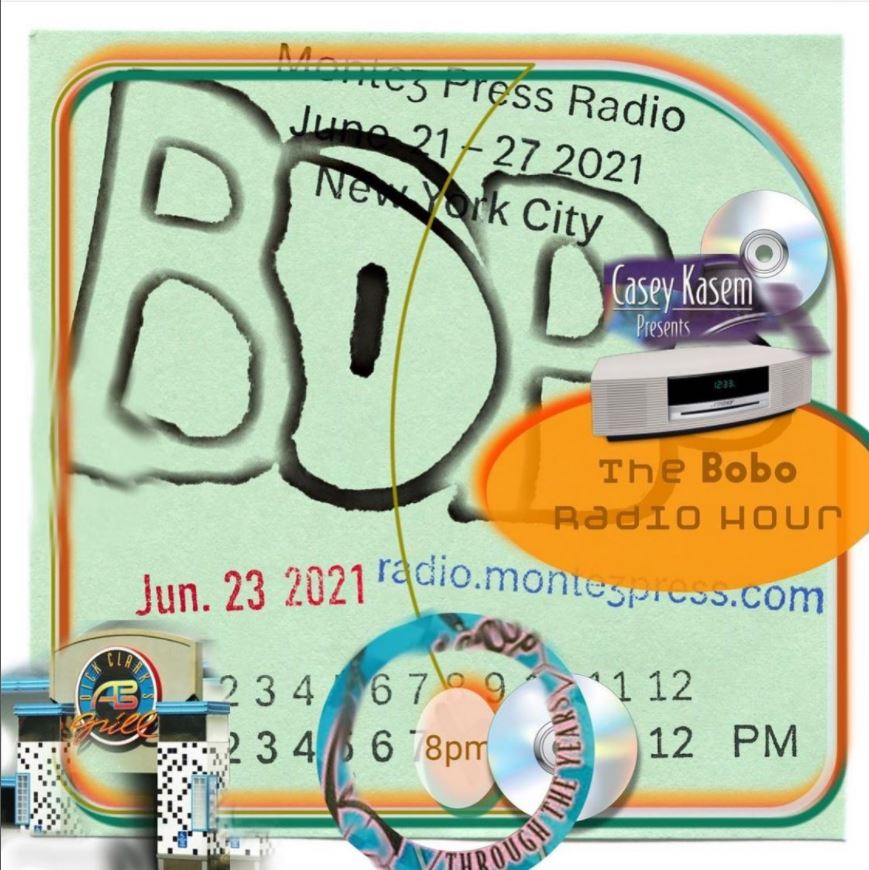 A Bobo audio primer that includes the world premiere of previously unreleased songs and soundscapes from the band / art group, as well as some greatest hits.  ➚LISTEN ON MPR HERE
Bobo is an art and music group. The three founding members are Drew Gillespie, Phil Cote, and Nick Payne.
➚Bonus Unending Learning HERE -- ➚http://www.bobo-nyc.com/expression-packets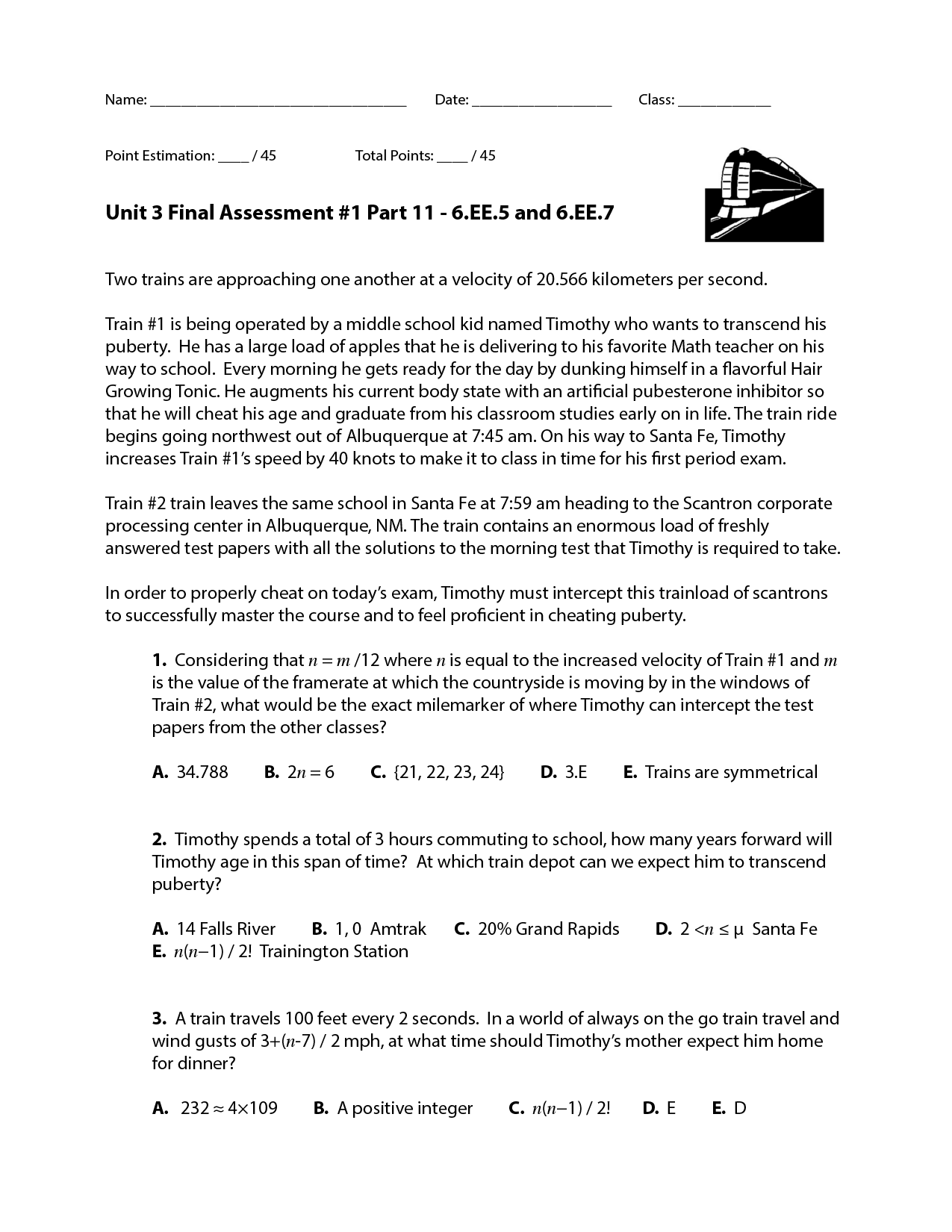 "Street music was a continual subject of controversy. Intellectuals were irritated by it. Serious musicians were outraged - for frequently it appears that unmusical persons would engage in the practice, not at all to bring pleasure, but merely to have their silence bought off. But resistance moved to the middle class as well, as soon as it contemplated an elevation of lifestyle. After art music moved indoors, street music became an object of increasing scorn, and a study of European noise abatement legislation between the sixteenth and nineteenth centuries shows how increasing amounts of it were directed against this activity." R. Murray Schafer, from The Soundscape: Our Sonic Environment and the Tuning of the World
Tracklist: - Romanticism began at twilight and ended with electricity (love story) - 2 kittens walking gingerly on piano (waiting for Celes to get back from the club in Praga edit) - Inside cover something outside - Ear stretch, - Utility instrument, the only thing on hand, instrument for recording and recording as instrument - Sensing when to stop, standing still in a tunnel is suspicious, performance as instrument ------ End of preface - "We oblige to visit" Stare Miasto - Improvisation towards seeking out a public space where no one goes -The study of noise legislation is interesting, not because anything is ever really accomplished by it, rather because it provides us with a concrete register of acoustic phobias and nuisances. - The sacralization of private property - The saddest angel in Kraków - Changes in legislation give us clues to changing social attitudes, important for the accurate treatment of sound symbolism. - "Acoustic calendar" - Okrąglak w piątek - Illusion of performing a normal task in order to make recording - Diabełki - The "Für Elise" box was broken - Być normalnym (z Wojtkiem) - Lit by a host of lights … the Cut was packed from wall to wall… The hubbub was deafening, the traders all crying their wares with the full force of their lungs against the background din of a horde of street musicians - …and will demonstrate what great obstacles are opposed by street music to. - Improvisation towards collaboration, corroboration - (z Dom i Kołt) - Improvisation towards hiding, silencing
Microregional notes collected by FG and NP. Mikroregionalne notatki zebrane przez FG i NP.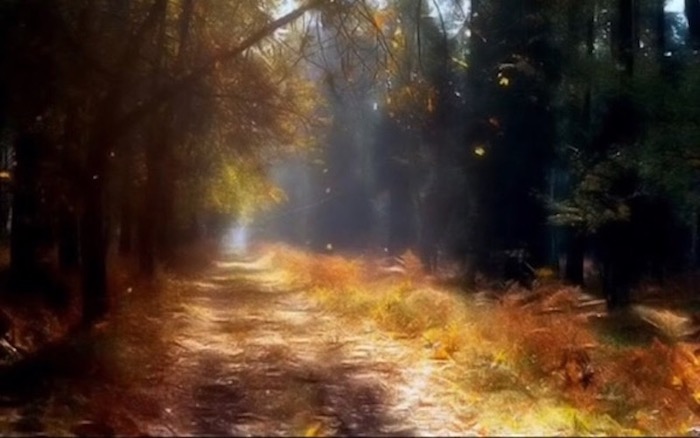 More 
Niclas Riepshoff made a barrelorgan (whose pipes are architectural models of Frankfurt's skyscrapers) and then scored a journey through the city with it.
Listen ➚here -->
➚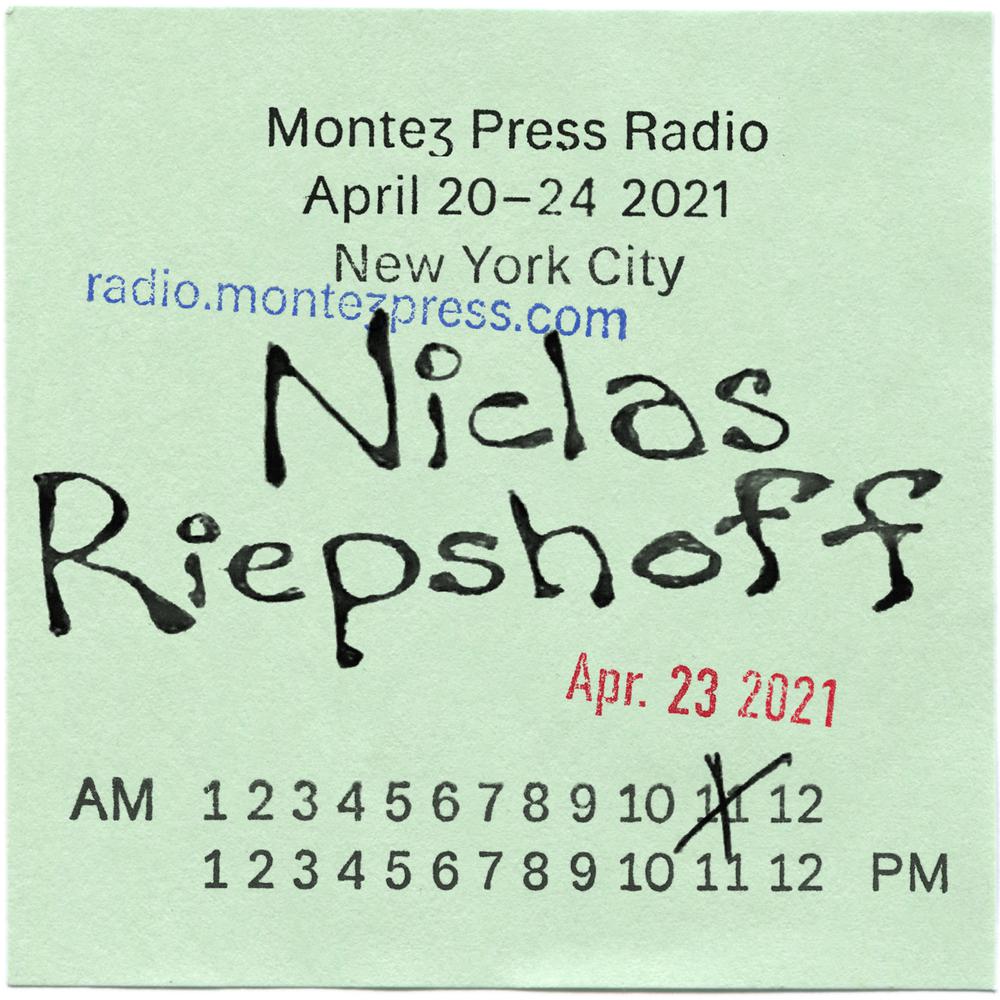 And more ➚here -->
➚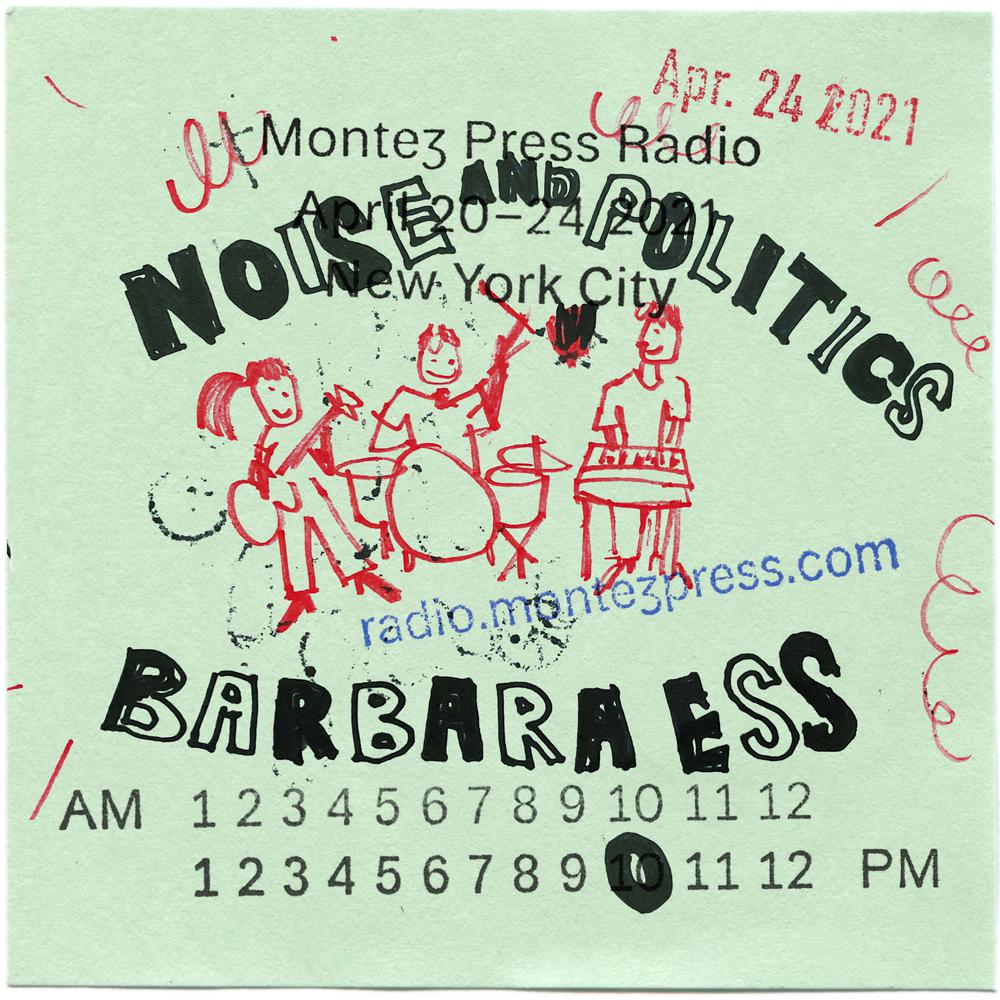 Celebrating Barbara Ess (1948–2021), American musician and photographer. In the late 1970s and 1980s Ess was a member of early No Wave bands ➚The Static, ➚Y Pants, ➚Disband, and Ultra Vulva and produced the publication ➚Just Another Asshole with Glenn Branca. In 1982 she contributed tracks to the first issue of ➚Tellus Audio Cassette Magazine. In 2001, Ess collaborated with experimental filmmaker Peggy Ahwesh on the album Radio/Guitar for Thurston Moore's Ecstatic Peace label:
"It's a thrilling vision - not because it glorifies the familiar, but because it animates the unknown. Michael Cunningham, author of The Hours, who, with Thurston Moore and Guy Armstrong, contributes texts to her monograph, says Ess belongs to "a curious breed: the ones determined to understand more than the visible, the ones fearless enough to believe that the world is made up not only of more than we can see but of more than we might want to imagine." She is, he concludes, plotting "an astronomy of the invisible". He might say much the same of her collaboration with Ahwesh. Radio/Guitar sifts through sonic detritus for signs of life and stumbles on another dimension. It may be a house of the spirits or a tower of Babel in some far insect realm. It doesn't matter. What makes this record remarkable - moving, even - is its fresh sense of absence, its longing for meaning and the ingenuity with which that longing is expressed. Not a word of explanation. Not one single hint. The imagination is invisible." — The Wire, 2002
Tracklist: The Static (Barbara Ess, Glenn Branca, Christine Hahn, Chip Dyke), Live performance from "135 Grand Street, New York, 1979" / Y Pants (Beat It Down, 1998) / Radio/Guitar (2001) / Two short pieces by Ess on the cassette "Phobia," produced by Magenta Plains (2019)
Listen on MPR --->
➚https://radio.montezpress.com/#/show/1957
--