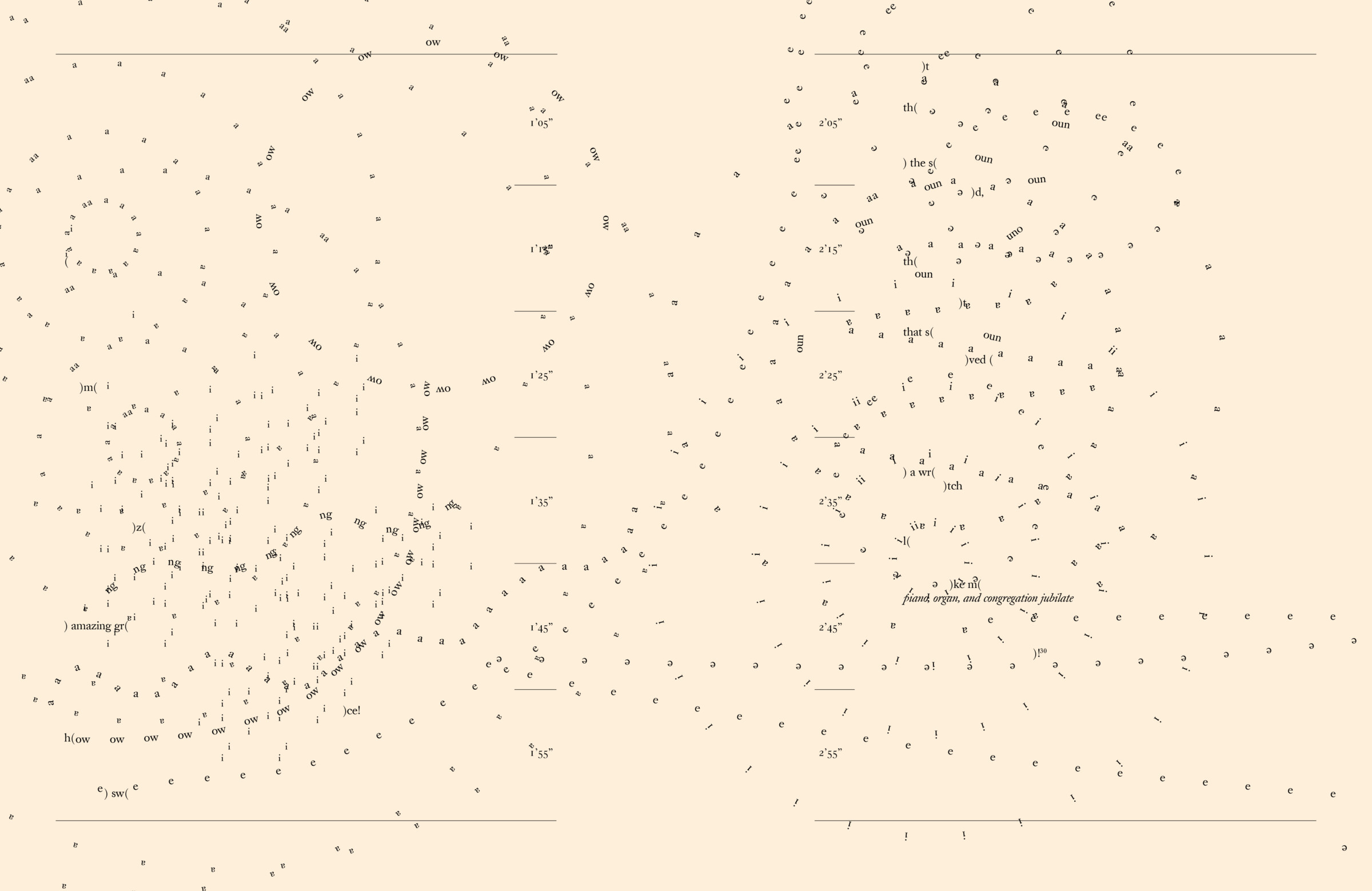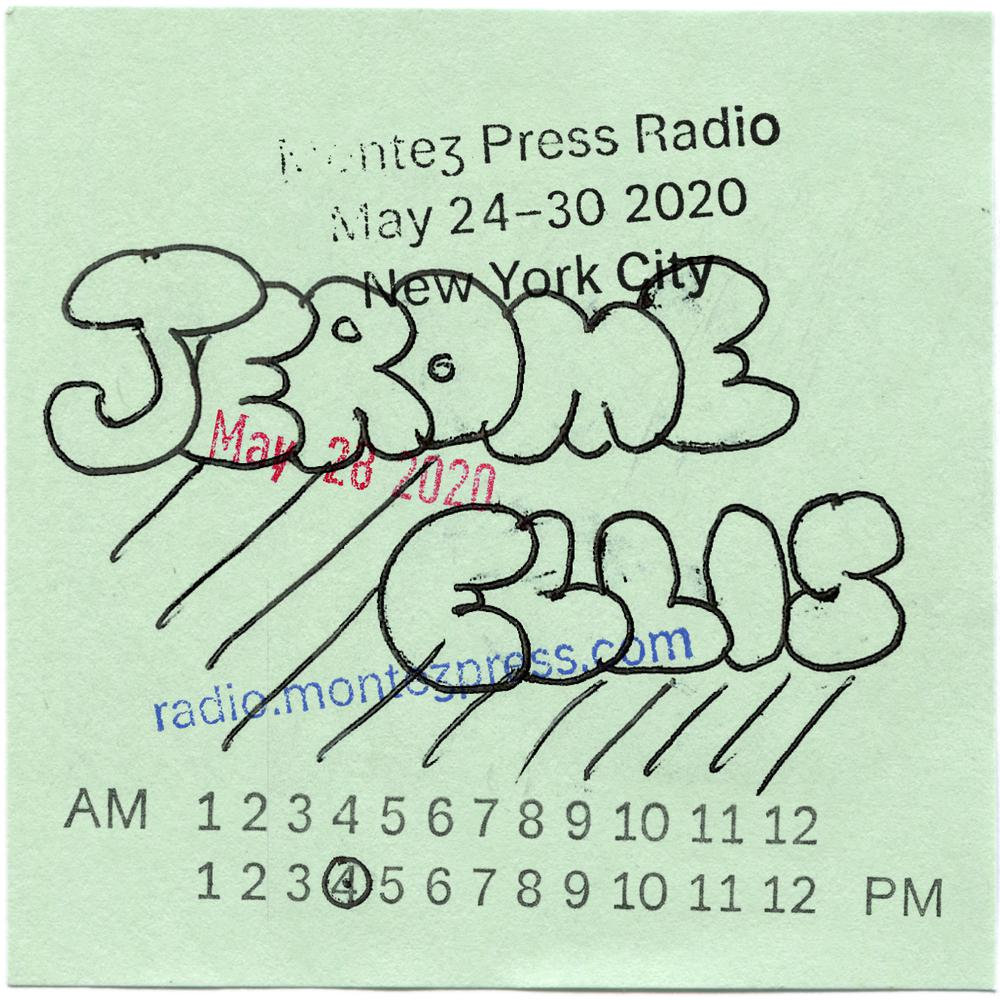 JJJJJJJJJJJJJJJerome Ellis is a stuttering, Afro-Caribbean composer, performer, and writer. Listen to his 2020 MPR segment ➚here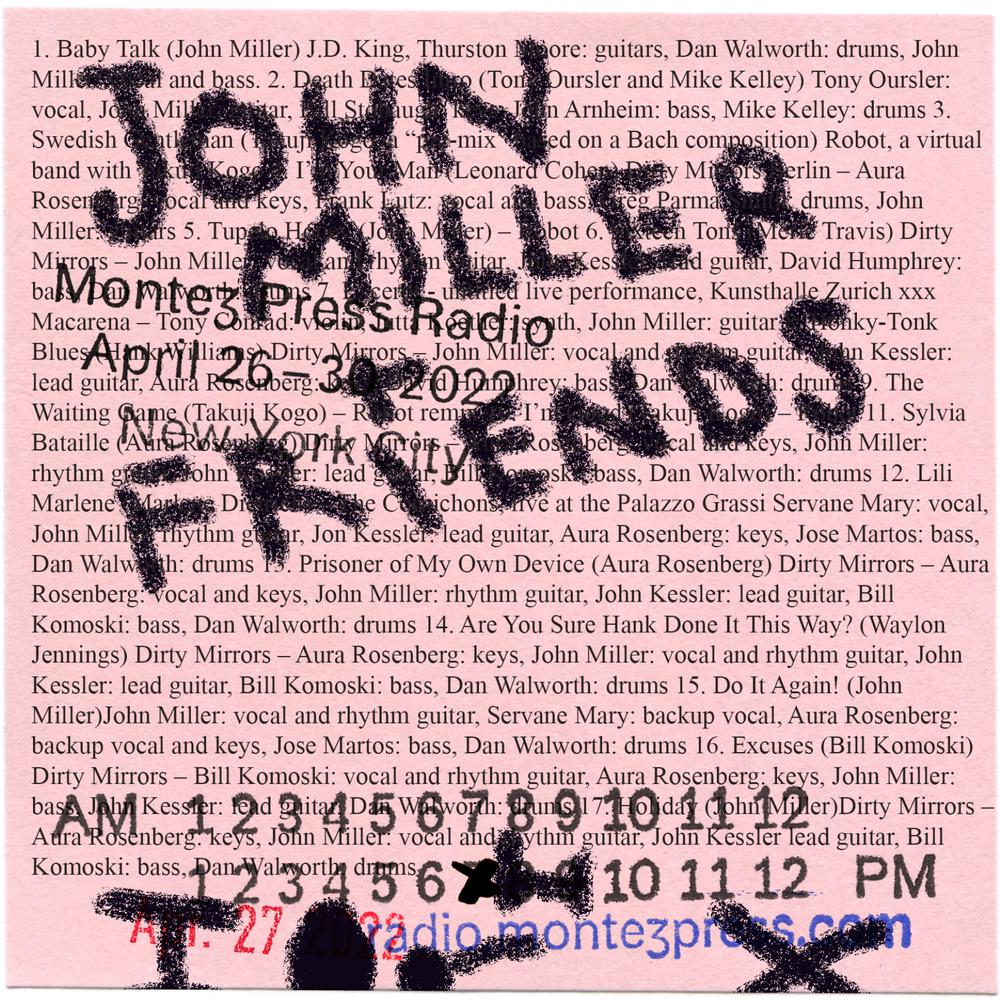 John Miller plays music he's made over the years with some incredble artists including: J.D. King, Thurston Moore, Dan Walworth, Tony Oursler, Bill Stobaugh, John Arnheim, Mike Kelley, Takuji Kogo, Aura Rosenberg, Frank Lutz, Greg Parma Smith, Jon Kessler, David Humphrey, Tony Conrad, Jutta Koether, Servane Mary, Jose Martos, Bill Komoski, Judith Raum, Raimar Stange, Andreas Schlaegel, Laura Oldenburg, Micz Flor, Kim Gordon
Listen on MPR ➚here
Check out John and Takuji Kogo's '➚Robot' YT channel for more * spectacular * music videos:
A slow but based interview with Tao Lin on the occasion of ➚Nick Irvin's (➚Song Cycle) exhibition of Lin's Mandala drawings at Ka-Vá, Kava & Kratom Bar.
Listen to the segment ➚here:
➚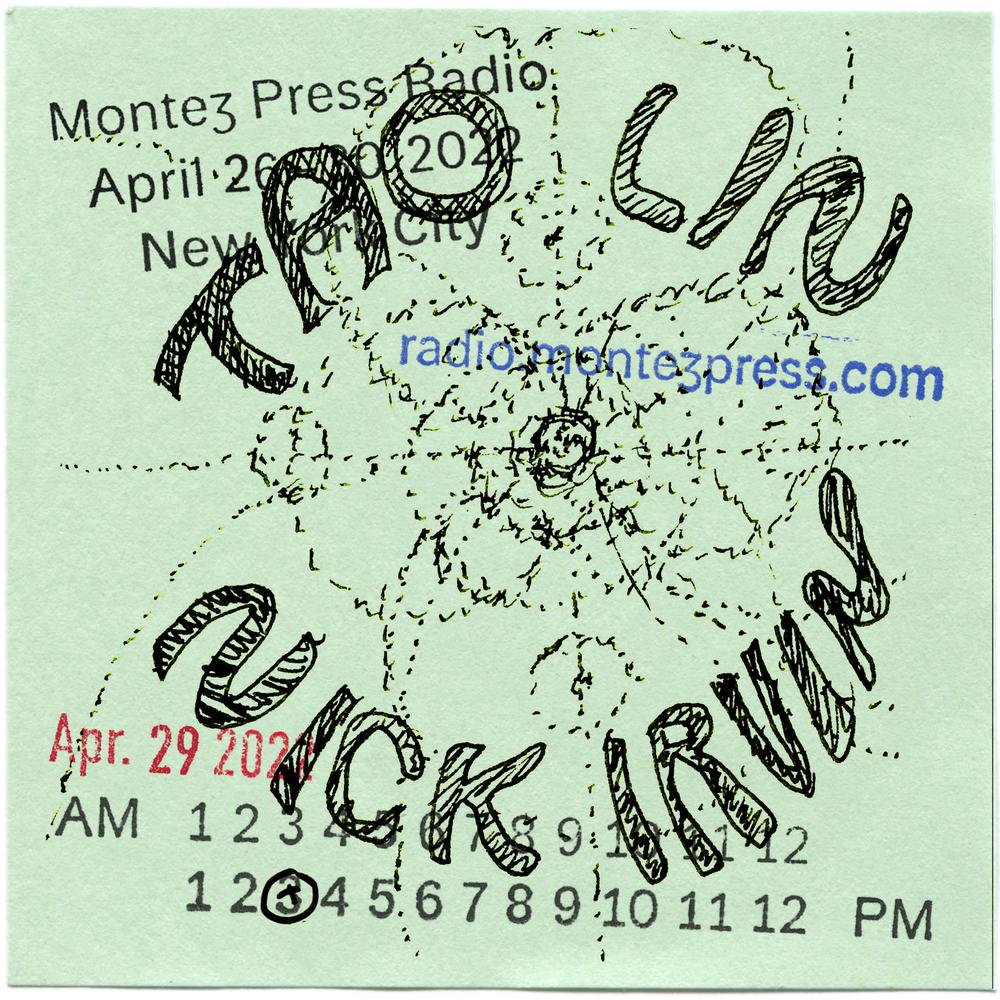 Read more about the show here:
➚http://nirv.in/tl/mandalas.html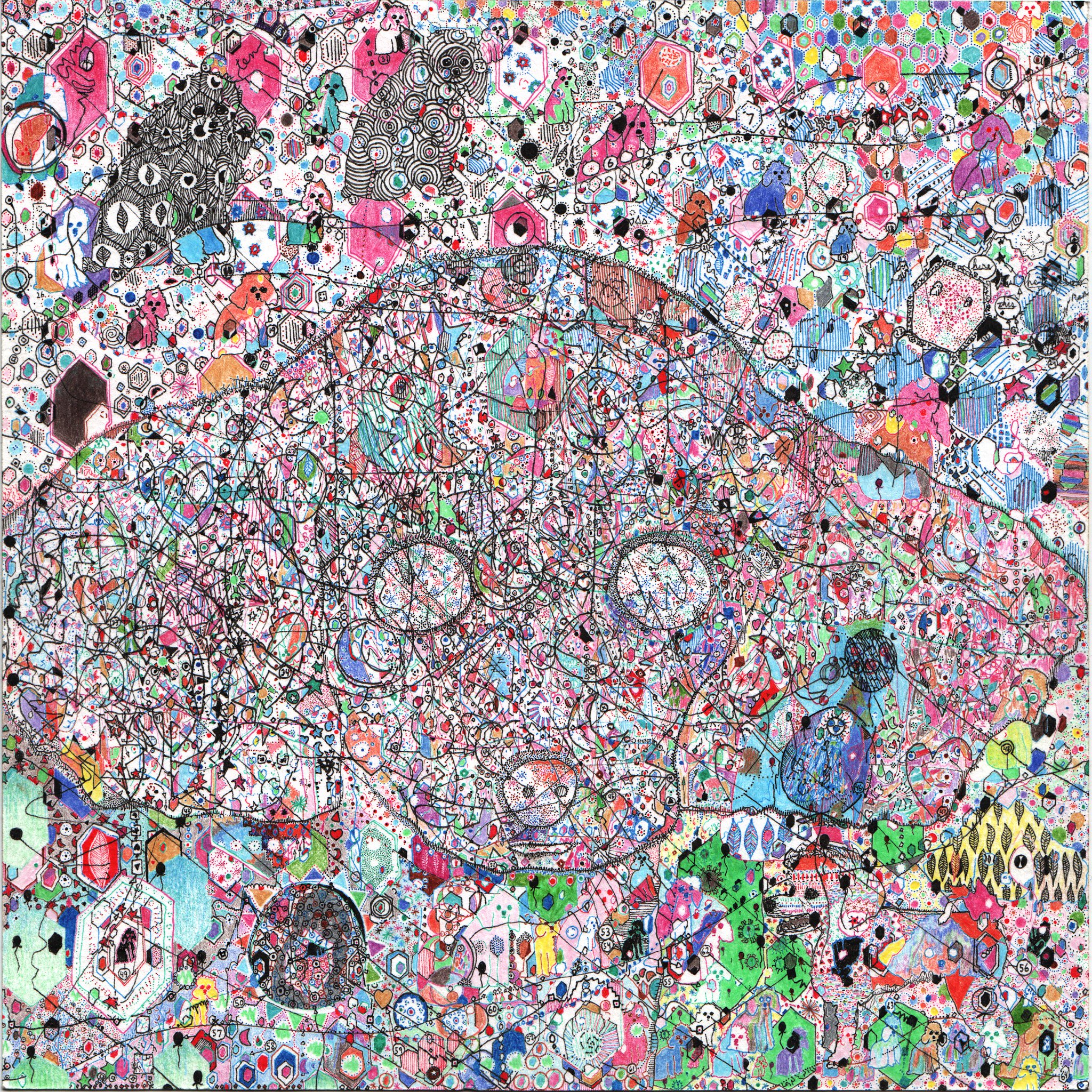 Emma McCormick-Goodhart does a deep dive into the sounds of Carpathian Ukraine with guest, Yael Strom.
Listen to the full segment ➚here:
➚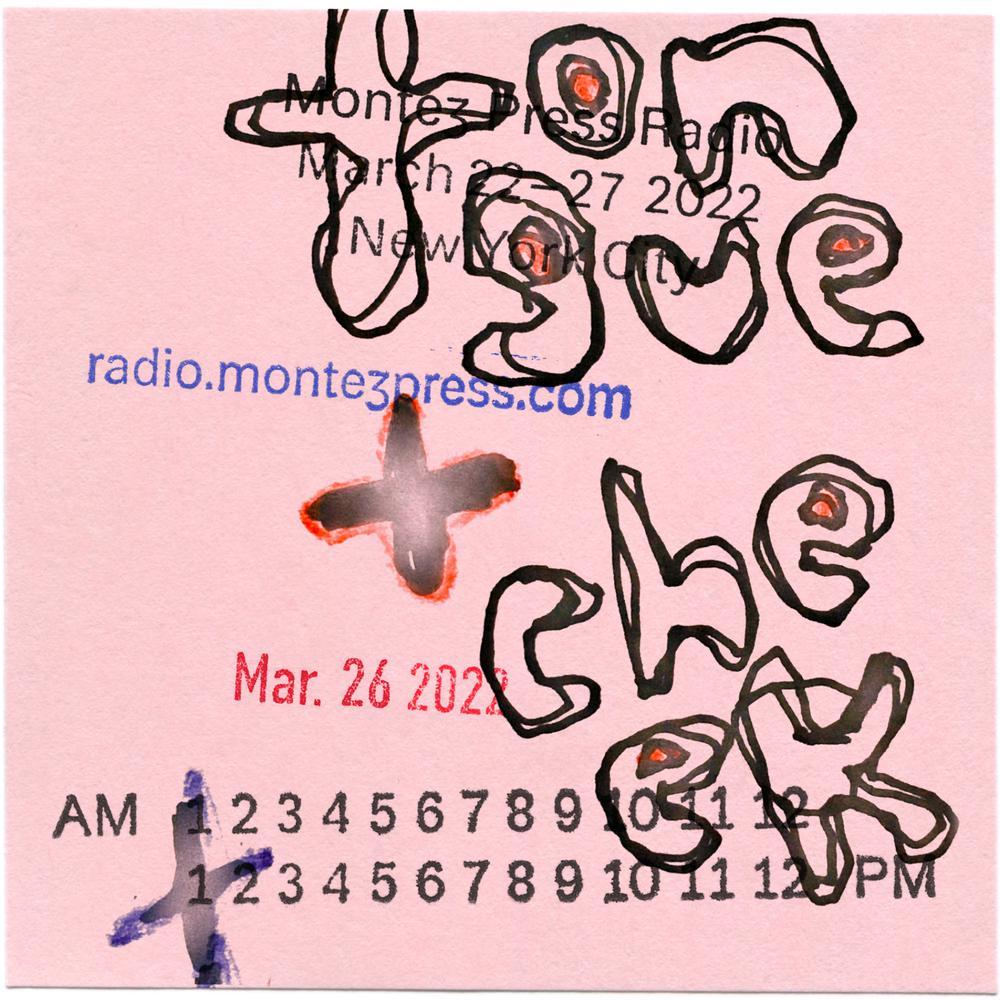 More links from Emma:
-> A ➚new podcast series from Masha Udensiva-Brenner at Columbia University's Harriman Institute. It's called Voices of Ukraine and it tells stories of folks whose lives have been upended by the war.
-> ➚Maria Sonevytsky's work and her recent ➚Understanding the War on Ukraine Through Its Musical Culture, and older ➚Wild Music: Ethnic Intimacy, Auto-Exoticism, and Infrastructural Activism.
-> For mixed language practices ("surzhyk") and politic: Laada Bilaniuk's ➚Contested Tongues.
-> ➚Here, also, is Yevgenia Belorusets' daily War Diary, copublished by friends' imprint ➚isolarii.
 -> tracks from ➚The Polyphony Project archive around Yale Strom's choices
-> ➚New Yorker dispatch on Ukraine's Kraina FM that decamped to the mountains.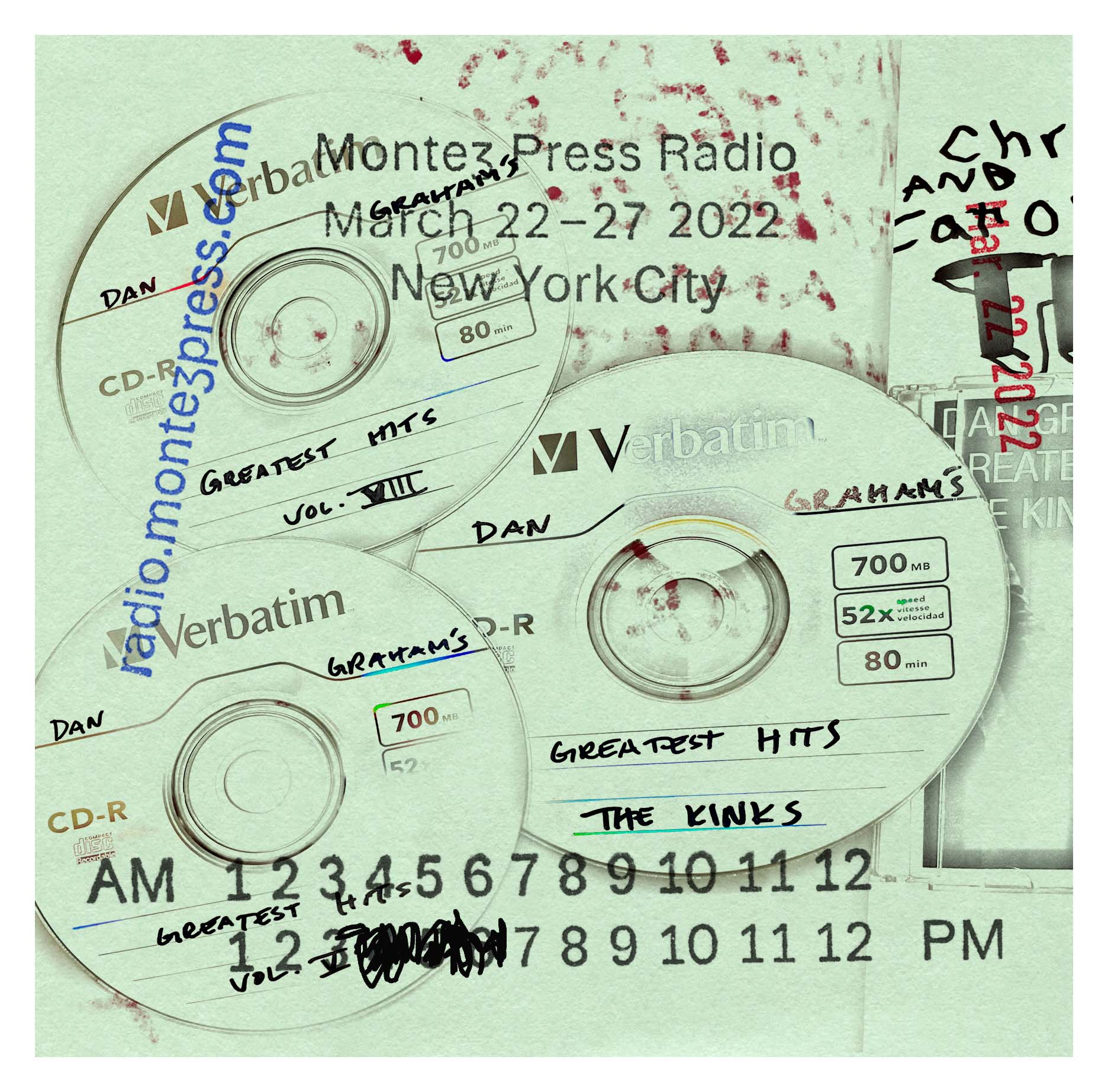 Dan Graham identified himself as a writer more than as an artist but sometimes added that his real passion was rock music. Tom read that and asked Adrian if he had any relevant records. Adrian brought up ➚The Static (The No Wave band Dan formed with Glenn Branca, Barbara Ess, and Christine Hahn in 1978) but also that Quintessa had all these mix CDs of rock music Dan would make and give friends who visited his studio. Tom got her email via Valerie to see if he could hear some of the CDs but never heard back. It turned out Anna had a bunch of the mix CDs at Thea's office, which she graciously dropped off in broken jewel cases with inkjet-printed pictures of Dan Graham and Sharpie'd titles. When asked if she knew much more about the CDs, Anna said she wasn't feeling well but suggested some names of people who might have been close to Dan--unfortunately, Tom didn't recognize anyone and he didn't want to bother them. Tom never met Dan Graham but always felt a closeness to his work, even considering it formative to the way he looked at art and culture. Playing these reminded him of something else though, that a good mix for good friends can bring faraway people closer, like they're right there listening along with us. Even if you didn't know Dan or Tom or Anna, you've probably heard some of these songs, or at least you know what it's like to look for that perfect song to share with someone on your mind. Sharing mixes is a ritual Tom hopes will never die.