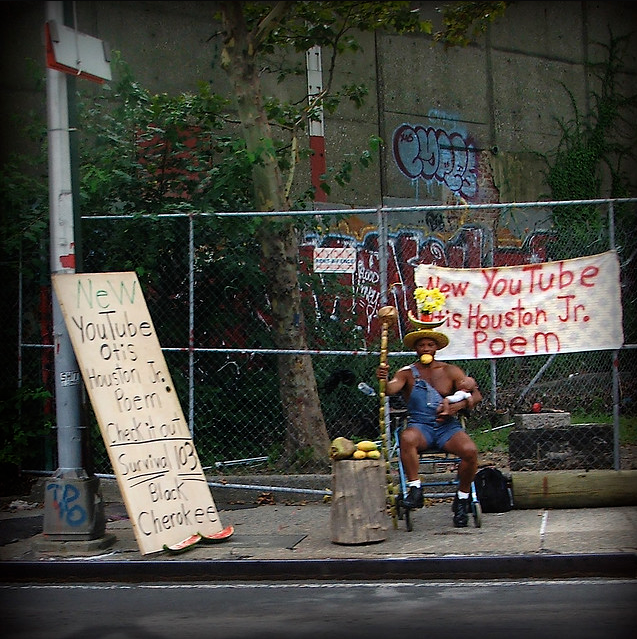 Otis Houston Jr. AKA BLACK CHEROKEE came in to share tracks from his upcoming album and sings live improvisations from his past album as well as songs that have stayed with him throughout his life. Plus conversation...that turns into more song. Houston Jr. is a self-taught artist who began making art after taking an art class while incarcerated. Since 1997, he has maintained an ongoing presence under the Triborough Bridge on the FDR Drive where he presents impromptu performances and a site-specific installation of signage and sculptures. Houston's album of original songs, America, was released in 2006 on iTunes and as a vinyl record in 2020 published by musician and artist Dean Spunt's Post-Present Medium label. ➚BLACK CHEROKEE, a 22-minute documentary about Houston Jr., directed by Sam Cullman and Benjamin Rosen, was released in 2012.
Listen on ➚MPR HERE  --->
➚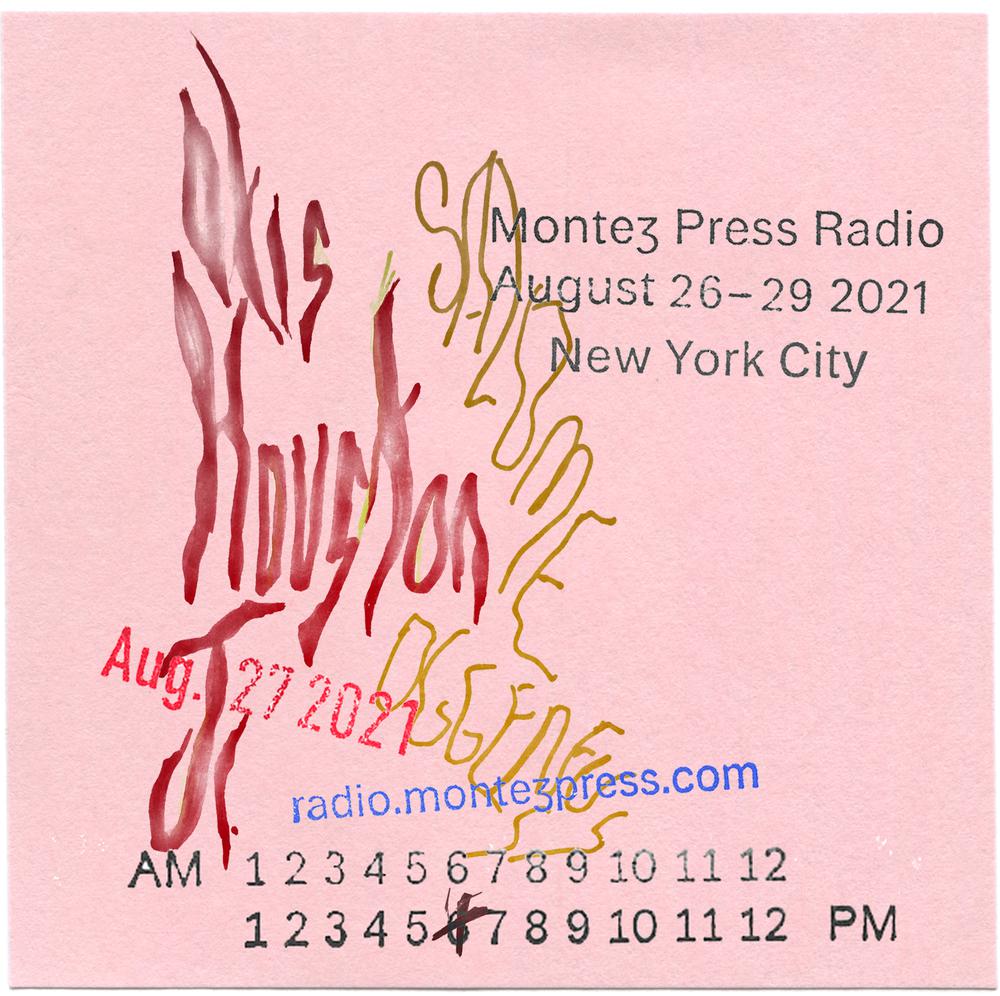 Full album, AMERICA, ➚HERE
"German artist Peter Wächtler's first solo exhibition sold out before its opening, thanks to the enthusiasm of a single buyer: the famous liquor manufacturer Sterkert, which sweetened the deal by giving the artist a lifetime supply of eggnog. At the time, Wächtler was twelve years old. He was already a printmaking prodigy several times over, having played a leading role in the comeback of drypoint and woodcut techniques in West Germany while setting new standards of excellence in lithography and silk screen. He was obliged by long-standing tradition to join the army at a tender age—Wächtler is descended from a noble military family on his father's side—but his creative development continued. It was in the army that he began to write, and it was there that he learned how to construct complex characters and to lucidly represent spatial relationships. This early period of artistic growth resulted in his first Entwicklungsroman, which was published under the legendary aegis of Suhrkamp Verlag—in fact, it was one of the last books that revered founding publisher Siegfried Unseld oversaw personally. After spending his Wanderjahre in "the former colonies," he took up his studies at the Bauhaus University in Weimar. 
...
[or in his words] 'anecdotes, stories and lies that form around a subject and help to position it someplace'"
- Jakob Schillinger, in Artforum
➚Listen to Peter read us his story, No Navs here --->
➚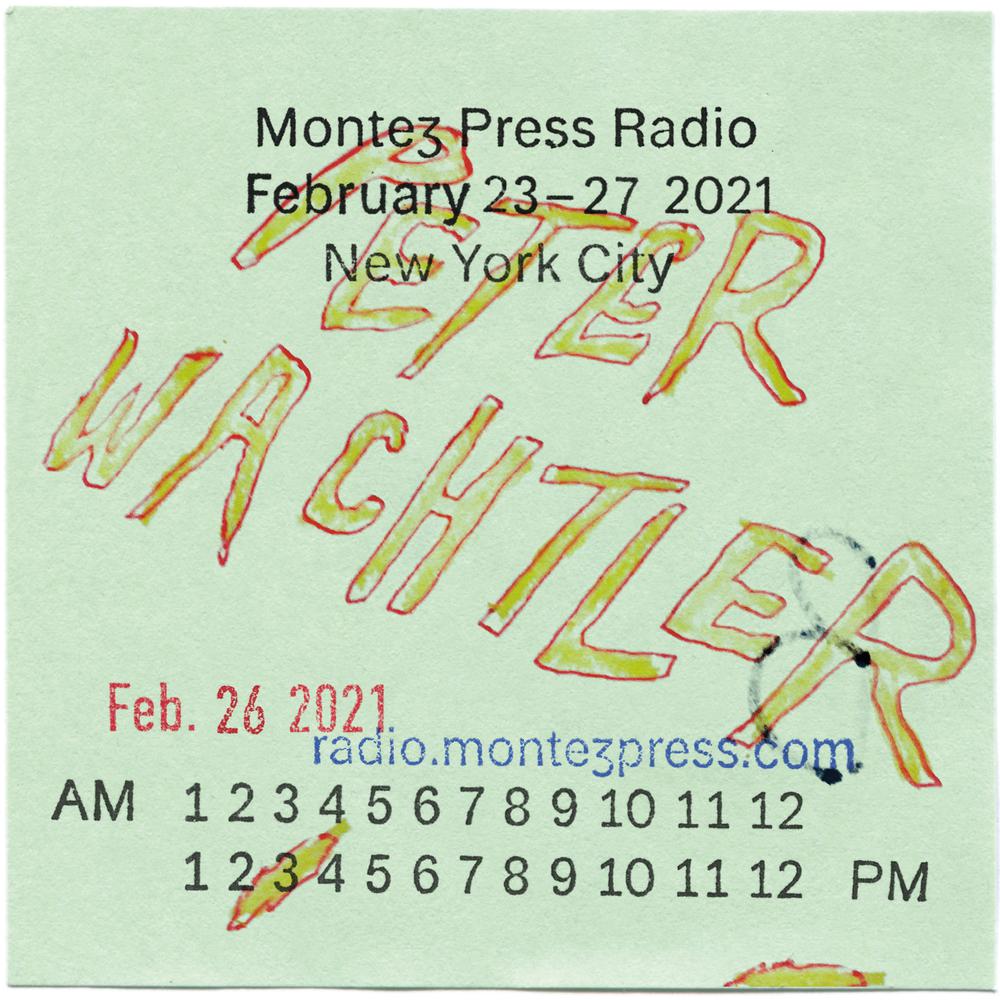 Guy Weiwei and his mother, Mom Weiwei, play a selection of original and curated music. Mostly dance, rock and classical. The mix also features contributions/appearances by Joshua Boulos and his mother, Sharene Taba.
Mom Weiwei is a DJ, board operator, and radio show host for a pacific radio station (HPR2) that specializes in classical music. (She also did this great show on punk and new wave in 80s Hawaii for Bridging The Gap, a show on Hawaii Public Radio).
➚LISTEN ON MPR--->
➚
and more here on Triest Editions: 
➚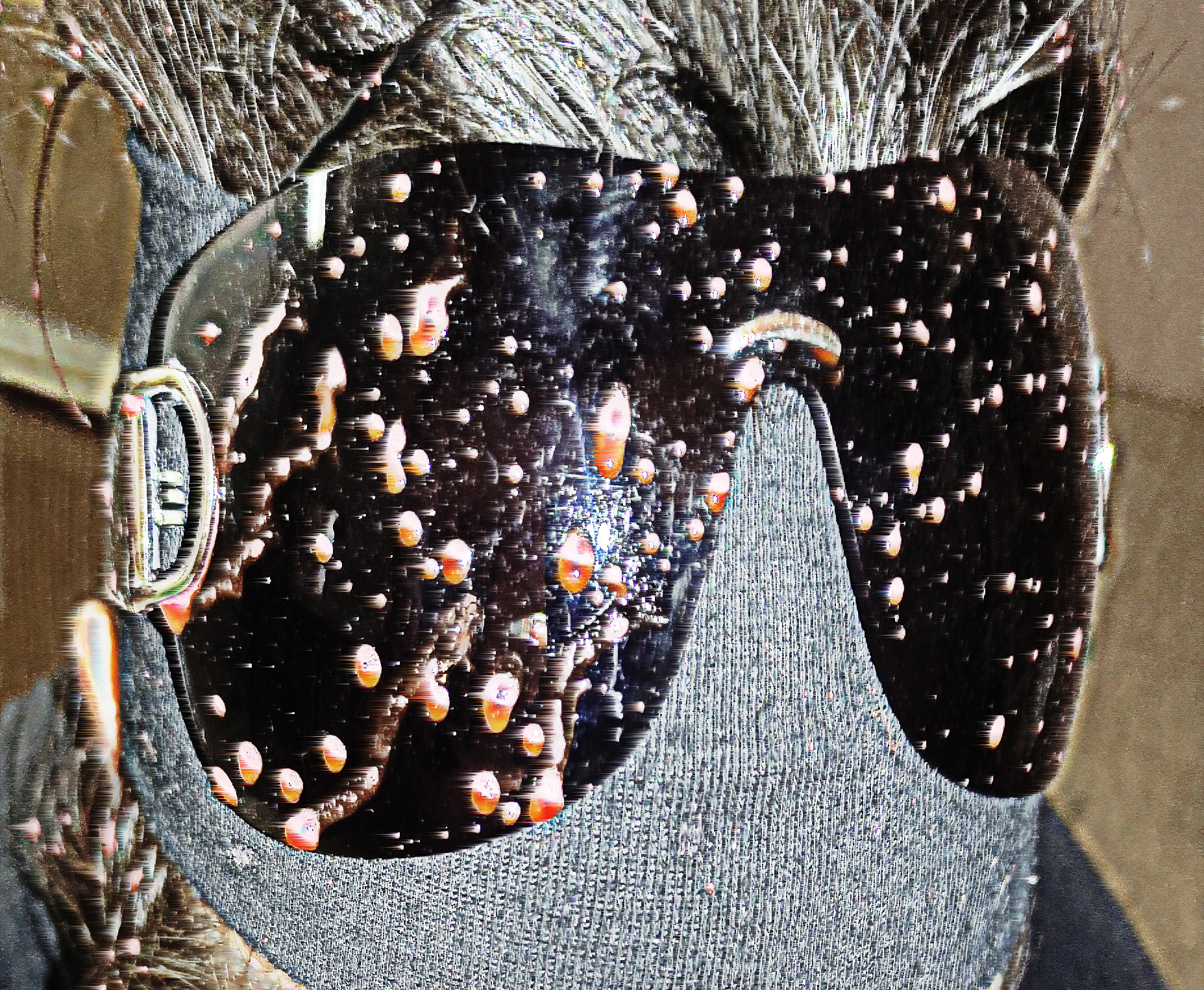 ➚mrzb and Rin Suemitsu with Ivan Cheng and Tomic Mina-- Pii Potti Potti --->
➚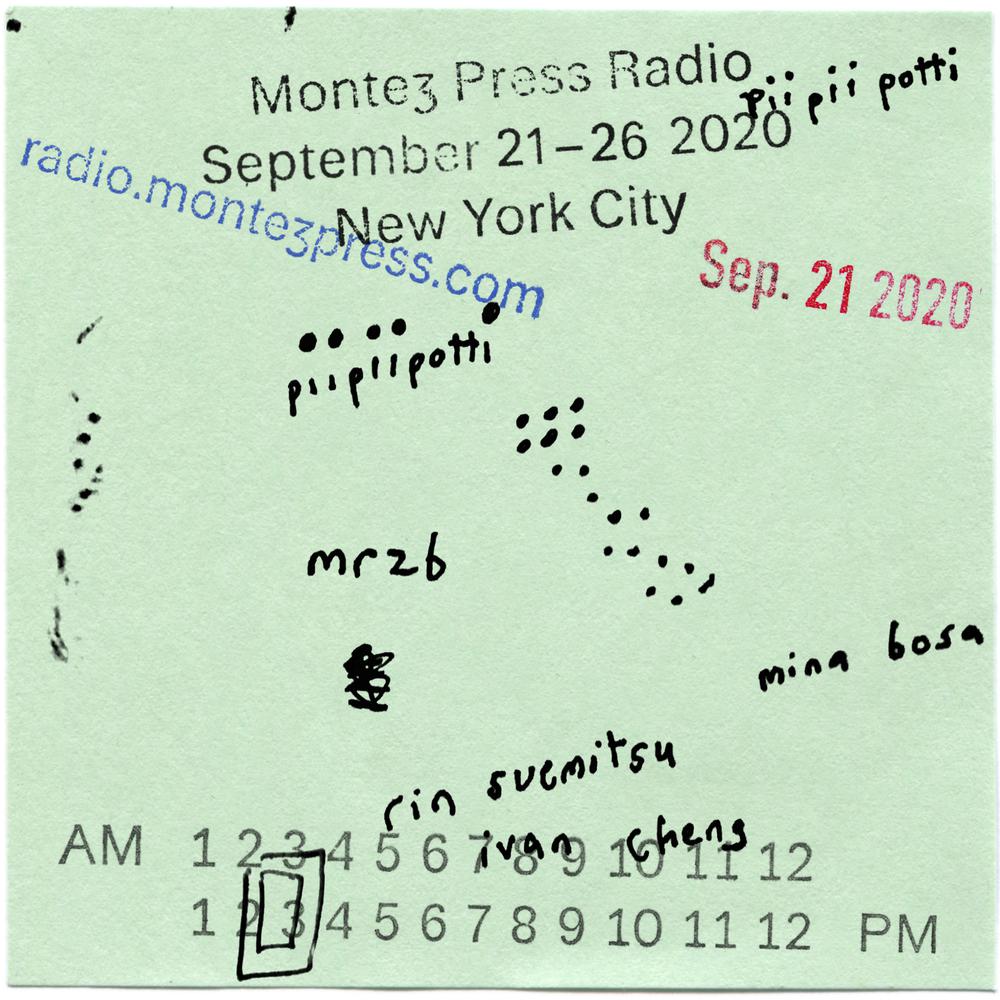 d
➚mrzb, Ossi Lehtonen, Lynn Suemitsu, César Brun, Tsai Mong-Hsuan -- Pootti Potti: Yupi Dupy, a missed peak --->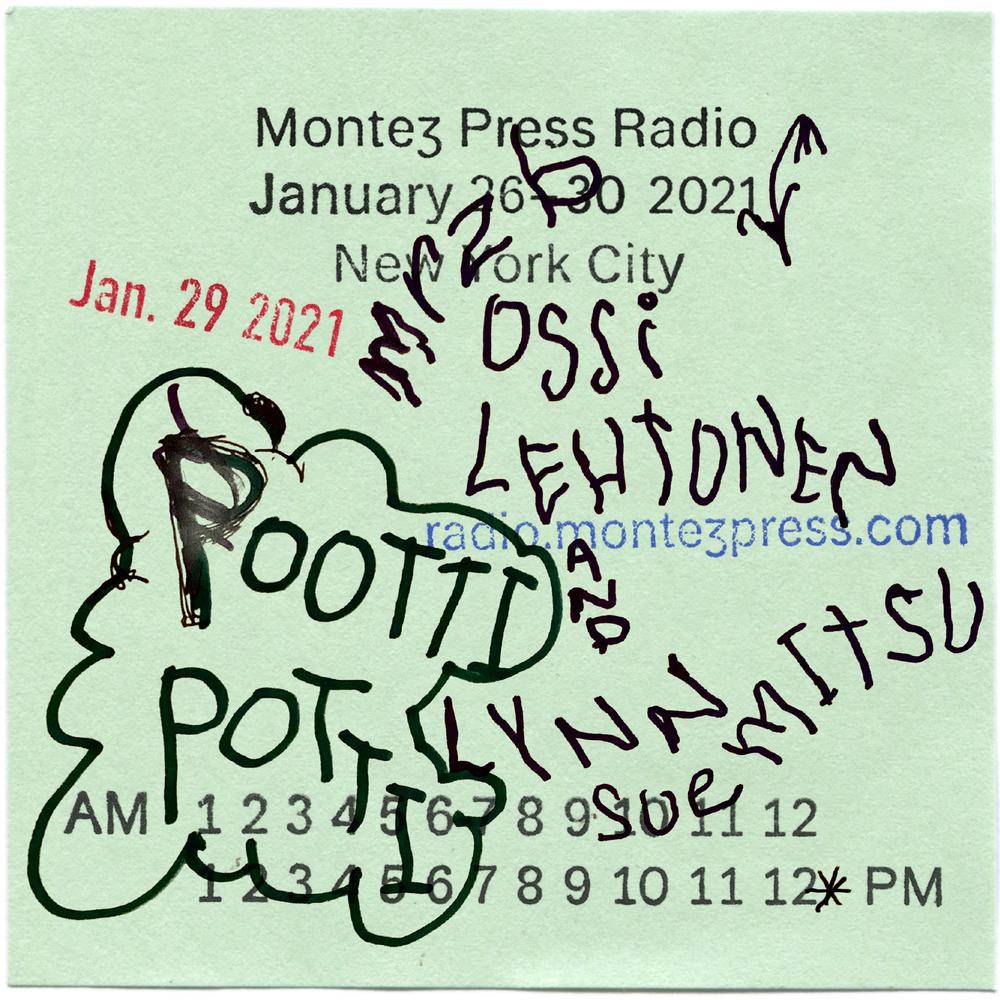 And more to come. What will Stili do next?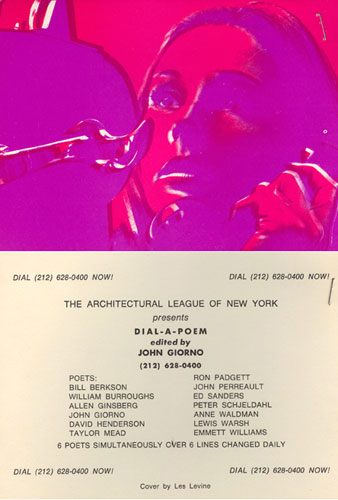 In 1968, Giorno created Dial-A-Poem using a telephone service to communicate poetry in a modern idiom. The service enabled members of the public to call and listen to a poem selected at random by writers including Amiri Baraka, William Burroughs, John Cage, Allen Ginsberg, Bobby Seale, Patti Smith and Anne Waldman. Previously it was shown at the Architectural League of New York in 1968, the Museum of Contemporary Art in Chicago in 1969, and the Museum of Modern Art in 1970, where it spurred an FBI investigation into the service's radical content. Giorno subsequently produced a series of LP and CD compilations called The Dial-A-Poem Poets in the 1970s and 1980s, encouraging people to start Dial-A-Poem in their hometowns, and to use cuts from the albums along with their local poets. Today, callers can tune in to Dial-A-Poem by calling +1 (917) 994-8949 in the US or +44 (0)20-4538-8429 in the UK.
Call or listen to a selection of poems put together by ➚The John Giorno Foundation for radio here --->
➚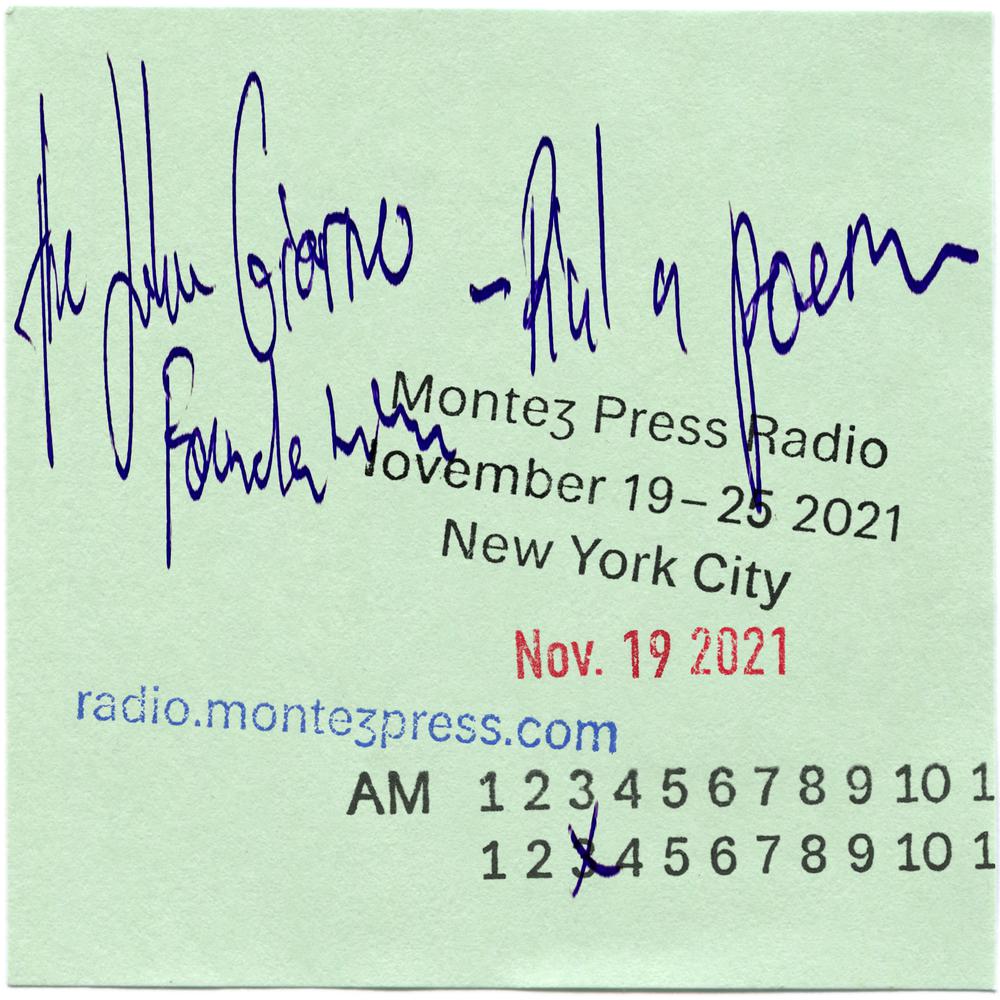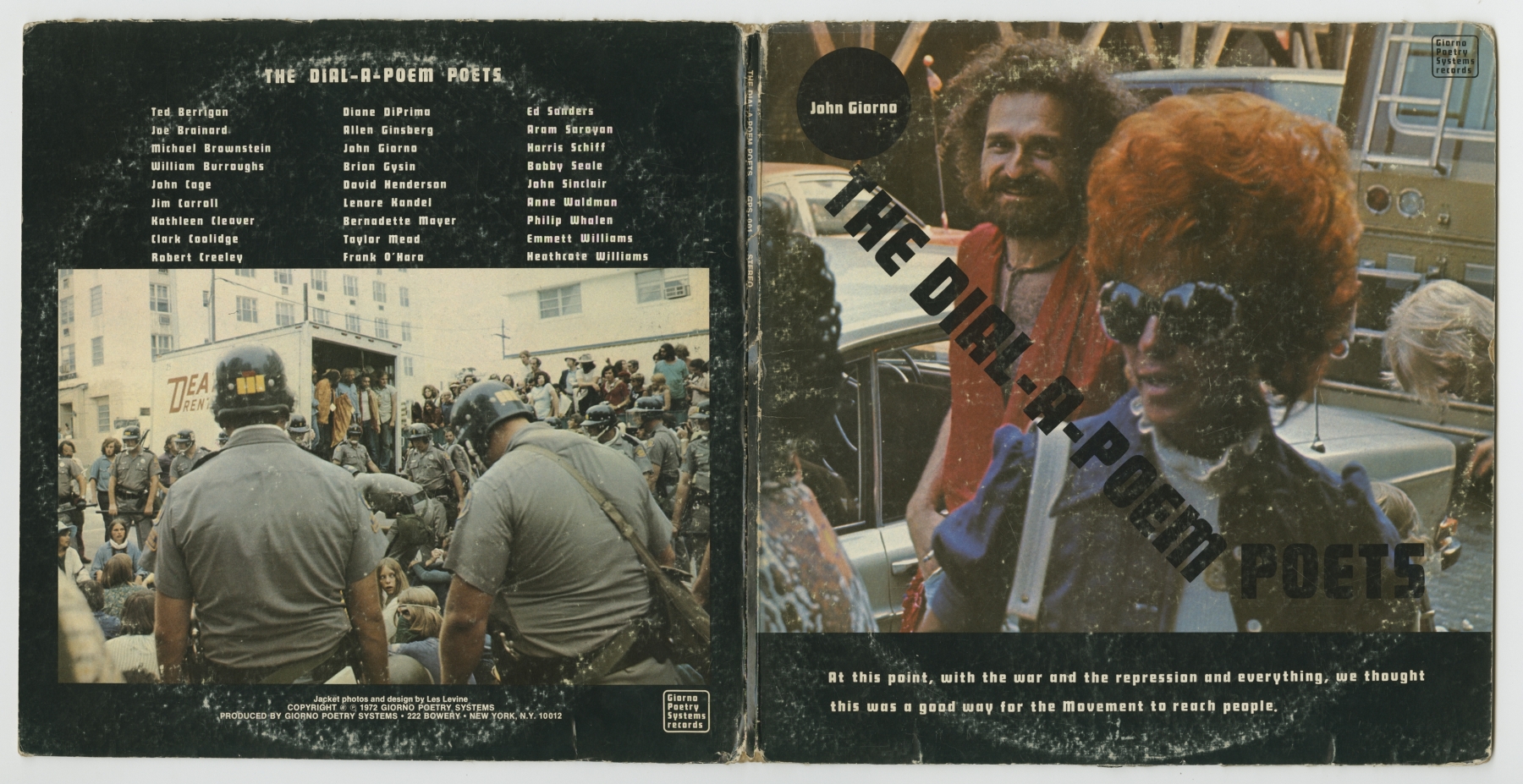 Nídia is an internationally acclaimed Afro-Portuguese electronic producer and DJ, based out of Vale da Amoreira, south bank of River Tagus, across from Lisbon. She generously shared some electronic sounds with us from across Portuguese-speaking Africa, icluding all the kizomba, funaná, tarraxinha and the popular electro bounce of kuduro you didn't know you needed.
Listen to an hour on MPR --->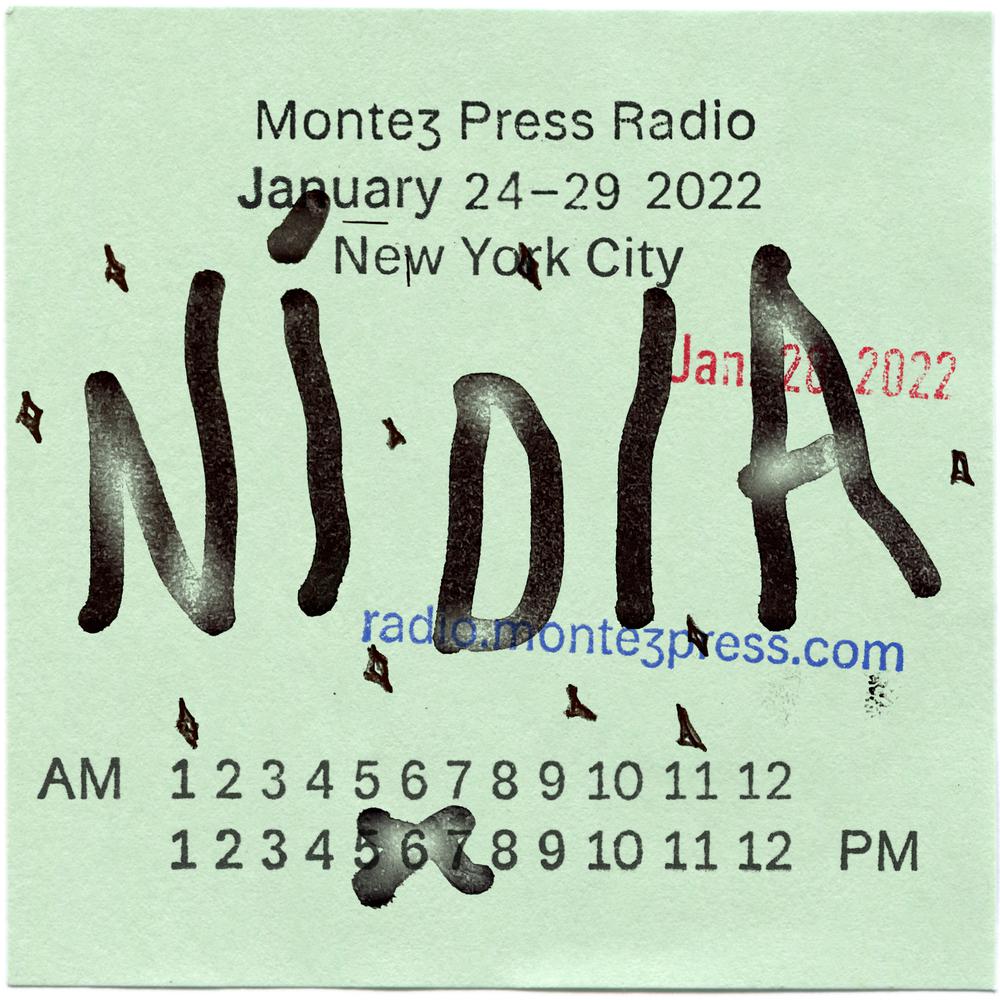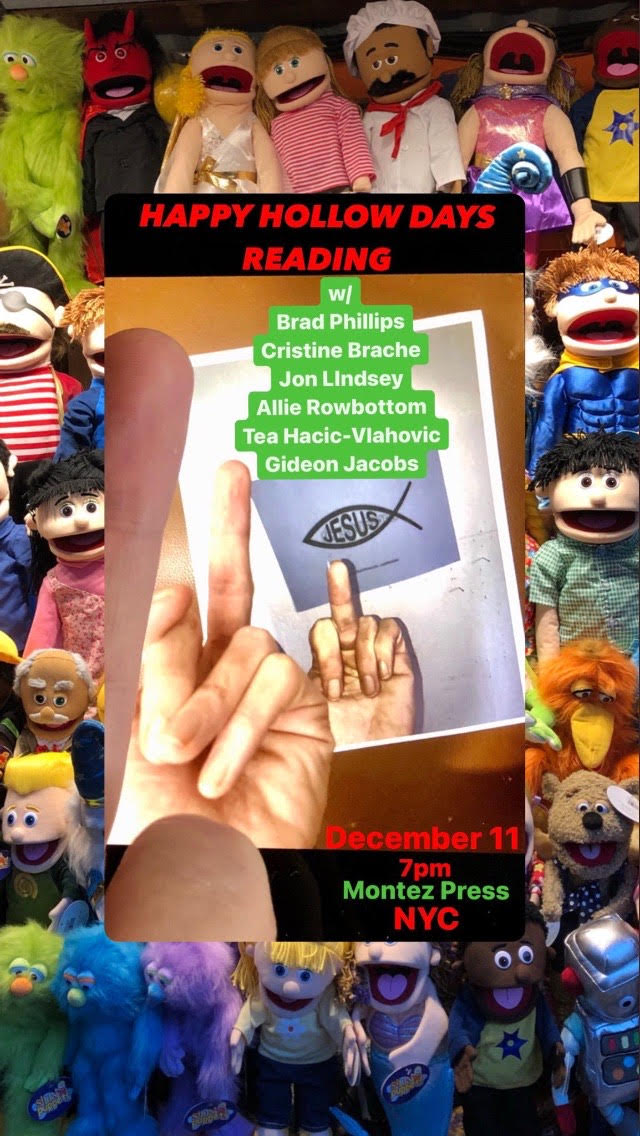 Looking back at a warm hollow day reading with:
➚Brad Phillips
➚Cristine Brache
➚Jon Lindsey
➚Allie Rowbottom
➚Tea Hacic-Vlh 
Listen on Montez Press Radio Here -------->
➚