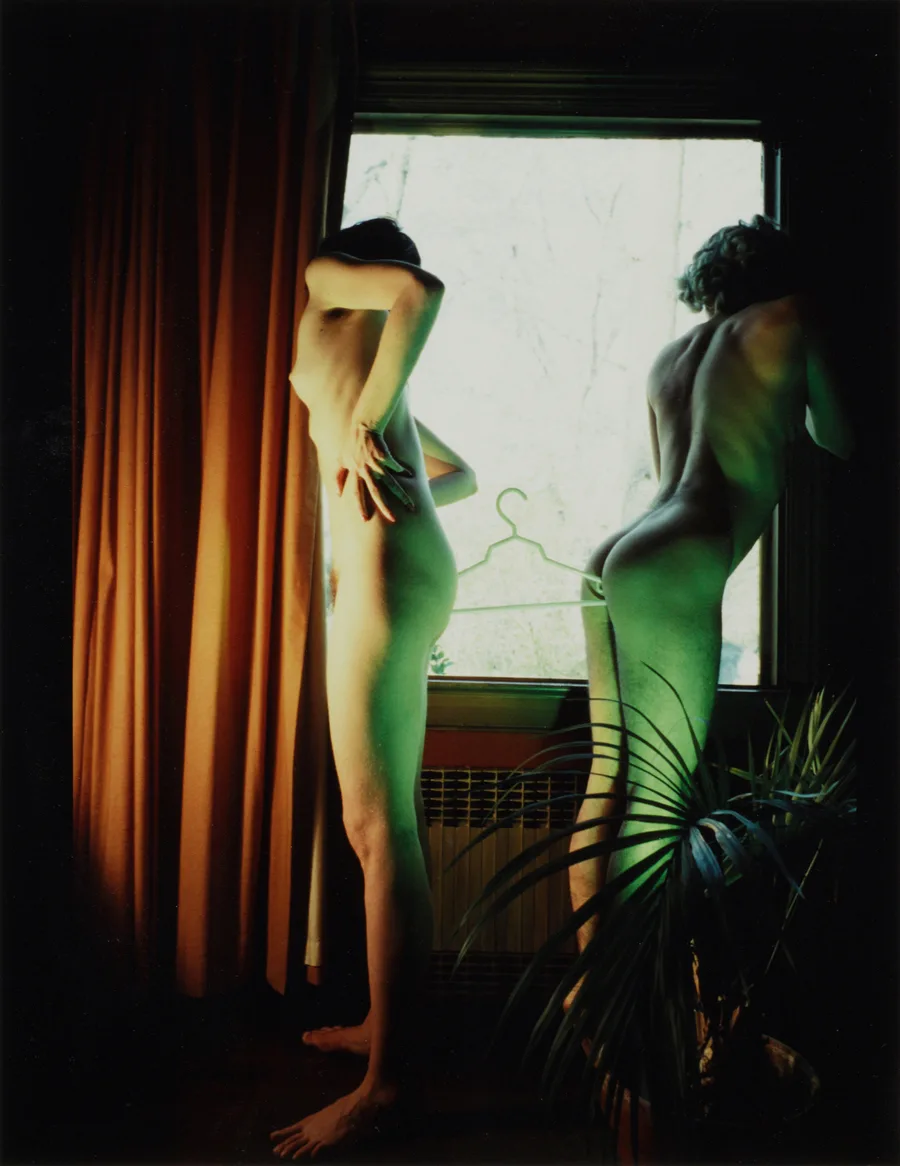 The most recent episode of The Harry Tafoya Show is with ➚Drew Sawyer, curator of ➚Jimmy DeSana: Submission, currently on view at the Brooklyn Museum, and writer/curator ➚Jerret Earnest. They talk about coming to DeSana's work through kink, ➚Ray Johnson, ➚Genesis Breyer P-Orridge, and what we can learn from these artists lives today as New York reconfigures our relationships around commerce, scarcity, and competition.
Drew also wrote ➚a book of the same title with this in it's desciption: 
DeSana's first major project was 101 Nudes, made in Atlanta during the city's gay liberation movement. After moving to New York in 1973, DeSana became immersed in queer networks, collaborating with General Idea and ➚Ray Johnson on zines and mail art, and documenting the genderqueer street performances of Stephen Varble.
By the mid-1970s, DeSana was a fixture in New York's ➚No Wave music and film scenes, serving as portraitist for much of the period's central figures and producing album covers for Talking Heads, James Chance and others. His book Submission, made with William S. Burroughs, humorously staged scenes out of a S&M manual that explored the body as object and the performance of desire. DeSana was also an early adopter of color photography, creating his best-known series, Suburban, in the late 1970s and early 1980s. This body of work explores relationships between gender, sexuality and consumer capitalism in often humorous, surreal ways. After DeSana became sick as a result of contracting HIV, he turned to abstraction, using experimental photographic techniques to continue to push against photographic norms."
➚Listen in the archive here --->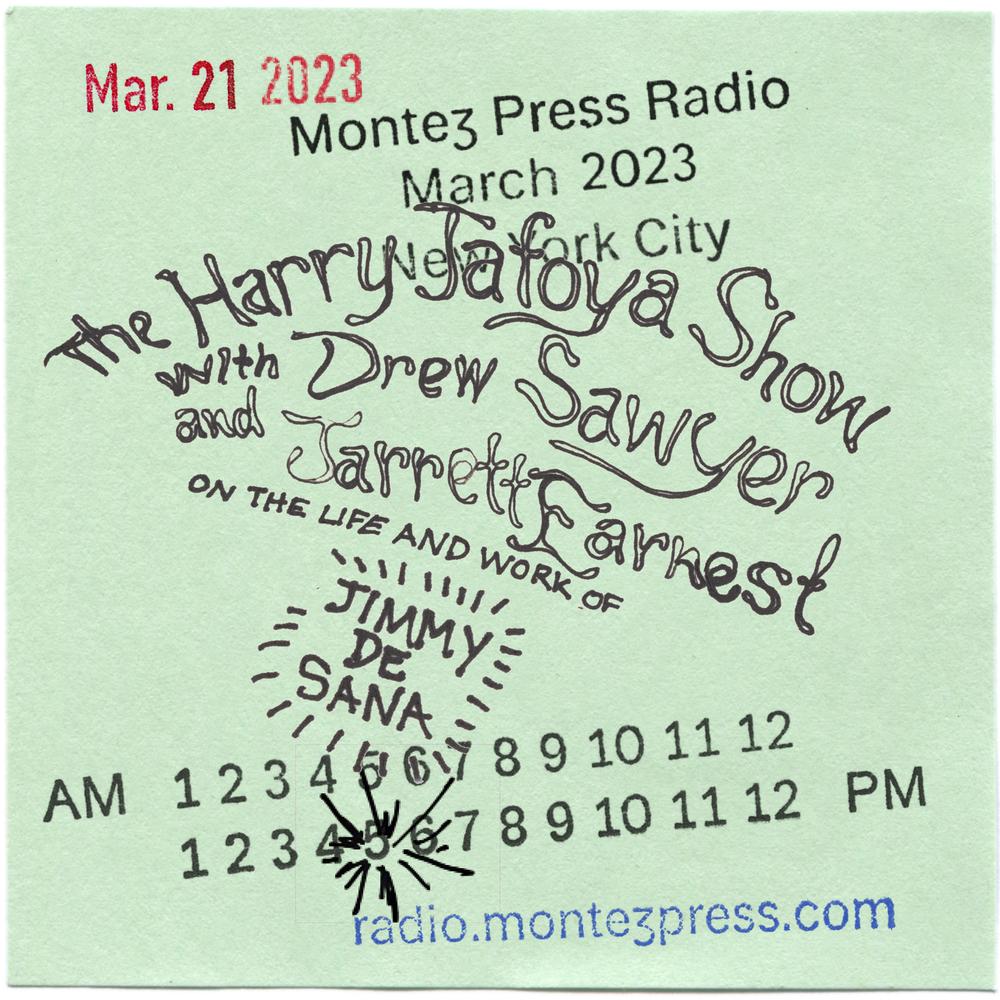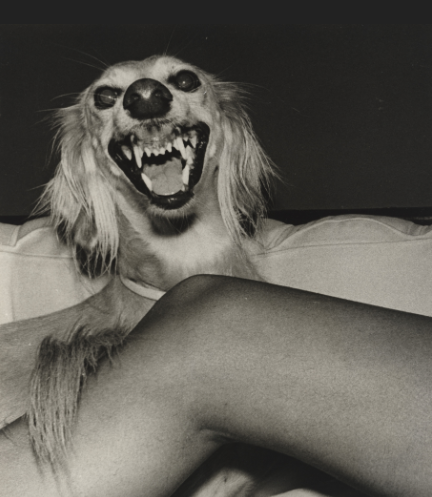 Former MPR contributors ➚➚Sam Korman and ➚➚Ted Barrow (joined by coolest skater of all time, ➚➚Jerry Hsu, Lurker Lou, and Akwasi Owusu) discuss why "skateboarding is not a art" but what the two worlds might learn from one another. Among art works discussed:  Dan Graham's ➚➚Skateboard Pavilion, 1989 which reinserts dirty kids into a sterile city center of Stuttgart, Mierle Landerman Ukles' ➚➚sanitation work reconsidering what city maintenance and care work can look like, Ashley Bickerton on expression beyond the branded environment (these are two industries in the business of constructing and selling identities after all), ➚➚AK Burns' & AL Steiner's ➚➚Community Action Center, 2010, on literal orgies with the homies, love, and friendships esp as seen in There's ➚➚"Ruining Skateboarding". Robert Smithson's ultimate spotchecker mission ➚➚A Tour of The Monuments of Passaic, 1979-84, and the concept of non-sites in Jersey, or scrappy places organized around form more than time. Nancy Holt's ➚➚Dark Star Park, 1979-84, reinvigorating forgotten civic spaces and the bureaucracies that govern them with something spiritual, Arakawa and Gins' ➚➚The Site of Reversible Destiny, 1995, is just wacky formalism like early 2000s mega ramps, and Dena Yago's ➚➚Content Industrial Complex on branding, precarious work, and new models for keeping money within a community.
The best critical writing on skateboarding happening right now is on Sam's blog, ➚➚Waxing the Curb. And then find 24+ hours of his radio show, In Conclusion: A Review of Reviews, ➚➚in the MPR archive.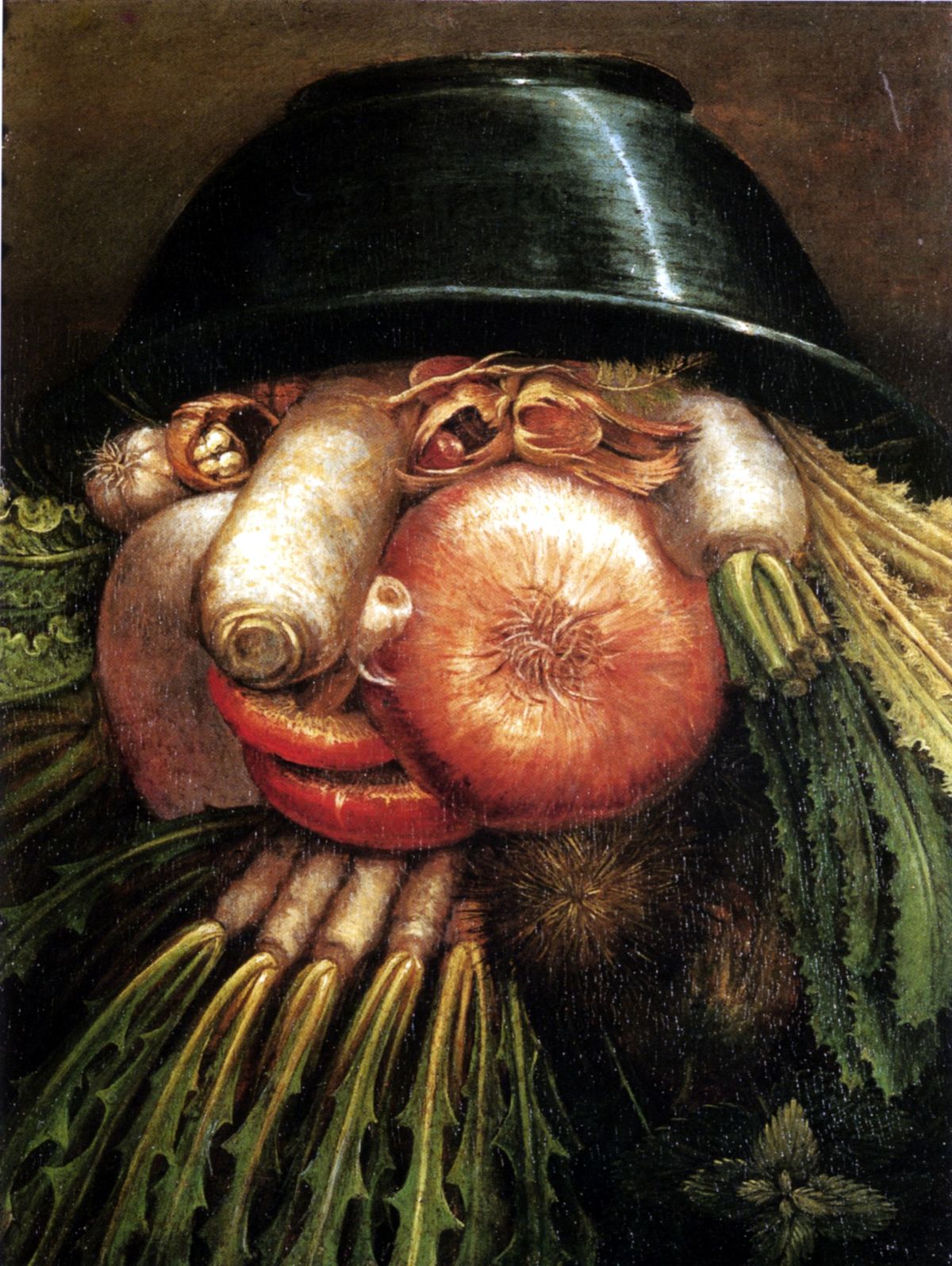 Till Krause
Friendship and Cannibalism; short, concise instructions on how to eat a friend. Text, translated from German into English by Kate Vanovitch, read by Gabriel Dunsmith. From the launch of ➚ Pfeil Magazine #16 – Friend
dessert:
➚"The Debutante," by Leonora Carrington
➚"Cannibalism In The Cars" by Mark Twain
- Linda Perhacs, Chimacum Rain
- Orlando
- David Motion and Sally Potter, Eye To Eye
- Saika, Desktop 2022.03.09 - 12.28.16.02
- Snow Strippers, Its A Dream
- 1ove1etter.exe, 完美角色體驗 (eMILY gLASS Rem!x)
- ronan, avril lavigne - bite me (ronan's teenage fantasy mix)
- Bootleg Baby, F00L 2016 @Rapallo
- gabe gill, pillowcase
- Le Makeup, AtarashiKarada_LMmix.wav
- SoundWorld's Guestbook, i love you forever
- Terrace House
- Yon Eta, Bliss
- rensgo, MTG - Beat Lindo
- Junior H, Nunca Tristes Siempre Locos
- Pontiac Streator, i could show you
- We have the same problems
- Ludovic, Loin Du Ciel
- spookybands, stone to turn (jacob vallen)
- Aeoi, Binding
- Dviance, Strolling Around
- hayden kolb, Helpless
- Chief Keef, Make Me Mad
- Gundam Wing: Endless Waltz
- Beach sounds
- The Legend of Dragoon
- drew playland, Motherfucker
- CLIP, hate this
- forest runaways, Fleeting Frozen Heart (Xxtarlit⚸ - forest runaways edit)
- We have no solutions
- Hegira Moya, Your system is may be destroyed
Listen on MPR ----->
Throughout the past 60 years, The Eurovision Song Contest has mapped out a soft focus, sequinned version of the trials and shifting dynamics that have faced Europe — via boycotts, voting alliances and winning lyrics. The contest is primarily about the songs, but also about soft politics and the drama of nationhood; the myth and reality of the economic, social and political conglomerate called Europe. In May 2020, the Eurovision Song Contest had been cancelled for the first time in its history. As a gesture to fill the void of this absence, The Winner Takes It All presents a programme of audio artworks that make use of or pay homage to the pop song as a politically and socially potent medium. These works make use of the nostalgia, schmalz and escapism of pop music, lyrics that can say both everything and nothing, catchy hooks and ear-worm choruses. They repurpose these qualities to express social and personal anxieties: depending on your level of listening, you can dance along to them or get pulled into their underlying social critiques — or both at the same time. Featuring works by Gabriella Hirst, Rowland Hill, Larisa Crunțeanu and Rosa Johan Uddoh. Gabriella Hirst's work 'Siren Song' was co-written and produced by MajiKer. Larisa Crunteau's work 'A Small Insignificant Love' was co-written and produced by Electric Brother.
Listen on➚ mpr -->

FREE CASH February 2020 was a 17 hour takeover on Cashmere Radio in Berlin, broadcast live from their studios in Lichtenberg from 4pm on the 28th of February to 9am on the 29th. It was organised by Ruth Angel Edwards and Adam Gallagher ft: Emily Pope, Freya Field Donovan, Angelicaa, Eleni Polou, Cole Denyer, Sidsel Hansen, Harman Bains, Buried Zine, Chloee Maugile, Erica Scourti, Hannah Stewart, DJ actually existing DJ, Conrad Pack, Hannah Taverner, Charles Verni & more 
Then Ruth and Adam started making Welfare to Artwork, co-broadcast between MPR and Wysing Broadcasts (we're the only ones with the full series) looking at the relationship between the welfare state and art making in Britain, starting in the 70's all the way through to the 90's / 00's & interviewed cabaret voltaire's Stephen Mallinder, KLF, Alannah Currie amongst others 
The original free cash > ➚https://freecash.zone/       
Listen to the MPR series here: ➚ep 1, ➚ep 2, ➚ep 3, ➚ep 4, ➚ep 5,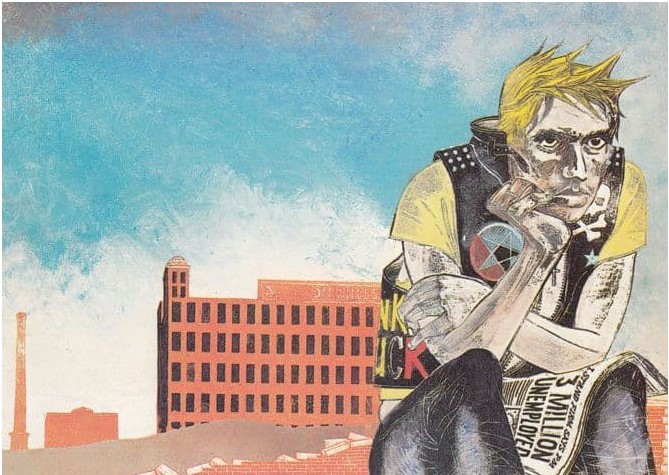 More from ➚Ruth
More from ➚Adam