Here are a handful of live sets produced at 46 Canal Street that I return to over and over again (amazed) 
➚Laraaji performance followed by interview with Jacob Gorchov of Palto Flats: Sacred Groovy
➚Bookworms and Miho Hatori improvisational set
➚Takuya Nakamura DJ set with live trumpet
➚Otis Houston Jr. plus conversation with Salome Oggenfuss
➚Channel PTP: The Spiral - Conversation then performance with Jonathan González and Johann Diedrick
➚Lamb, Deuén & Imani Lherisson: Chamber Music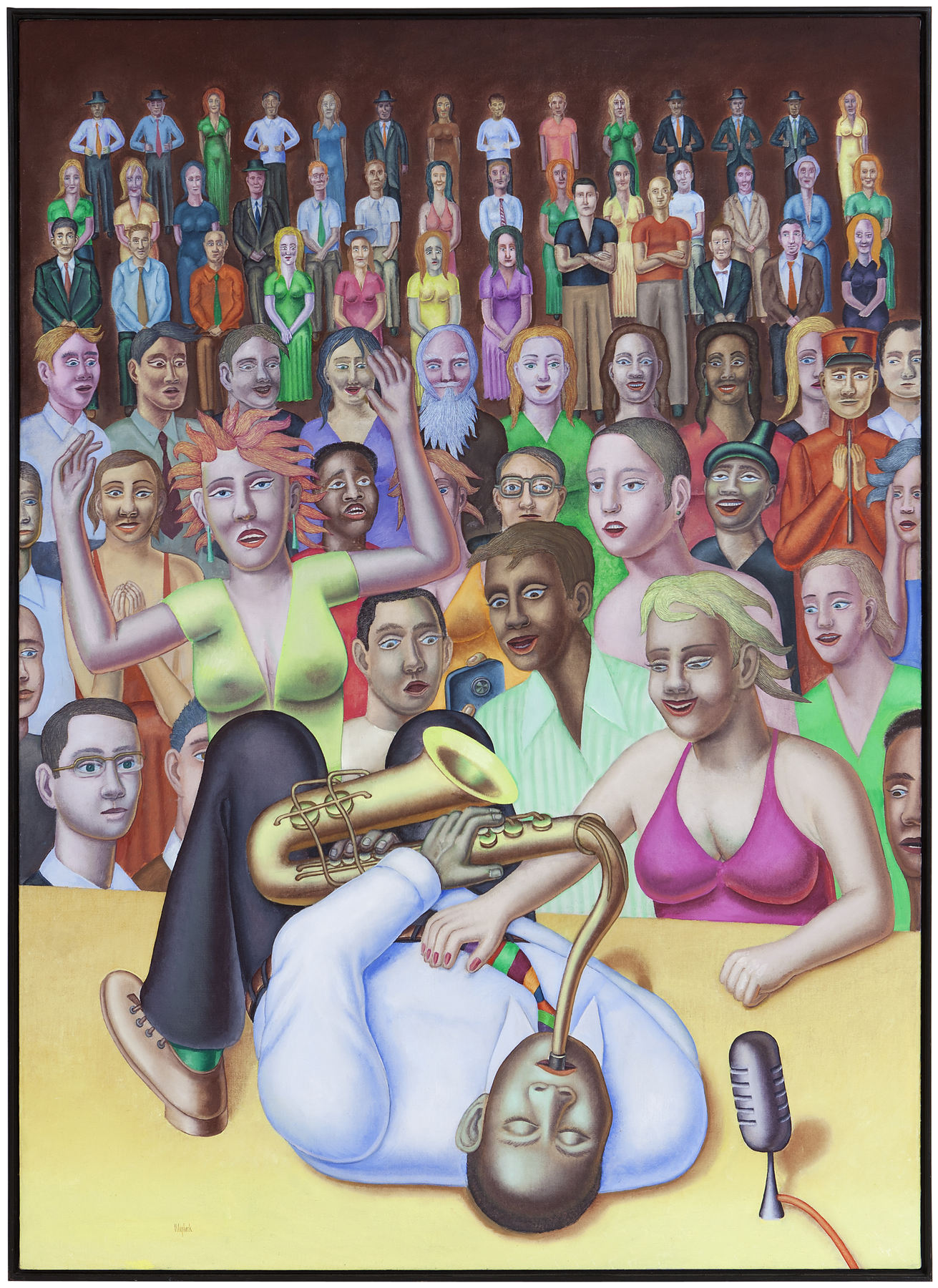 ➚Sleepnot/Bugpress has the best collection of Korean classic rock, punk, post-punk, and K-indie I have found on the web. His➚ YT Channel catagorizes music by artists, albums, subgenres, and time periods (a playlist called 2006-2010 ➚hits the hardest for me) and while there are some obvious classics, this is a mine where few stones are left unturned in what seems like decades of digging. The highlight in his MPR segment is a bigger and much heavier version of ➚Kim Soo Ja's It's Gone, released in 2014, 45 years after the 1969 original. Where she was once spaced out and exploratory she's now stern and throaty with even more power and spit in her belt. But what to make of her change in tone? ➚The cynical story you hear all too often of Korean music during those 45 years is one of hyperspeed modernization and neo-liberal restructuring. The short version goes that there was traditional folk music and then, suddenly, in the 80s and 90s, three companies, SM, JYP, and YG, cornered the entirety of a nation's musical output at the behest of a centralized economic policy (➚Hallyu) that forsaw the value of youth culture as an export. While that's a neat explanation for monocultural effeciency, nationlistic tendancies, and the memetic nature of K-pop, Sleepnot's archive tells a far more compelling story of counter-cultural youth with all their aspirations and failures worn on striped sleaves. Somewhere in the thousands of tracks Sleepnot has uploaded, the post-war reconstruction psychedelia of Kim Soo Ja, and her producer, the godfather of Korean rock, ➚Shin Joong Hyun, give way to a tumultous period of student protests in the 80s where, in some cases, pro-democracy movements were anti-modernization when synonymous with "American", and aesthetically against what ➚the Park Chung-Hee regime called "healthy popular music". But then it's just down the road to the glocalized 90's hip-hop and K-indie scenes of Itaewon and the coolest college town on earth, Hongdae-- neighborhoods whose bohemian promises are made in ➚Crying Nut videos or ➚No Brain's Chosun Park and broken in JY Park's gentrification banger ➚Itaewon Freedom, (The ultimate layer of irony being that this the guy who went on to start JYP, one of the big 3 K-pop production campanies). The question of assimilation never sits still either. You can't help to feel sorry for the sound of Korean kids yearning for American suburbs only to realize suburban nastolgia and yearning for something gone or out of reach is the bread and butter of any American 4th wave punk-- but the K-indie kid does it better inspite of and probably because of the distance. In plenty of cases, I'm sure some of these bands could care less about America, and with the remove of any succesive genre, korean alternative kids are just after a sound someone heard on their big sister's stereo. In that 45 years since the original 1969 version of It's Gone plenty has changed sonically and politically for rock music, but its more useful to believe nothing is settled in that deep desire for difference-- if anything, with all the top-down produced k-pop and now k-indie that draws upon rock, "difference" is all the more distorted, tantilizing, and frustrating, in that undying reach for it. 
1. Mamason - Subway Toilet 2. The Monotones - The Beat Goes On 3. 김추자(Kim Choo-ja) - 가버린 사람아(You're Gone) 4. Huckleberry Finn - 낯선 두 형제(Two Strange Brothers) 5. 정차식 - 파이팅 맨(Fighting Man) 6. Dabang - Taxi Blues 7. 나팔꽃(Morning Glory) - 누워서 부르스(Lying Down Blues) feat. 김해원(Kim Hae-won) 8. 황보령=Smacksoft - 비상(Soar) 9. 곱창전골(Kopchangjeongol) - 그대 모습(Your Look) (Baby, Come Back) 10. 상자루(Sangjaru) - 3인 놀이(3 Player Game) 11. 청바지(Blue Jean) - 단풍(Maple) 12. Ann - Burn 13. 모노반(Monovan) - 행진가(Marching Song) (March) 14. Telepathy - Tonight 15. Deadbuttons - Fuckers are Everywhere 16. 어어부 프로젝트(Uhuhboo Project) - 종점 보관소(Terminal Depository) 17. 달파란(Dalpalan) - 만주의 매(Hawk of Manchuria) 18. The Highlights - Mr. Tambourine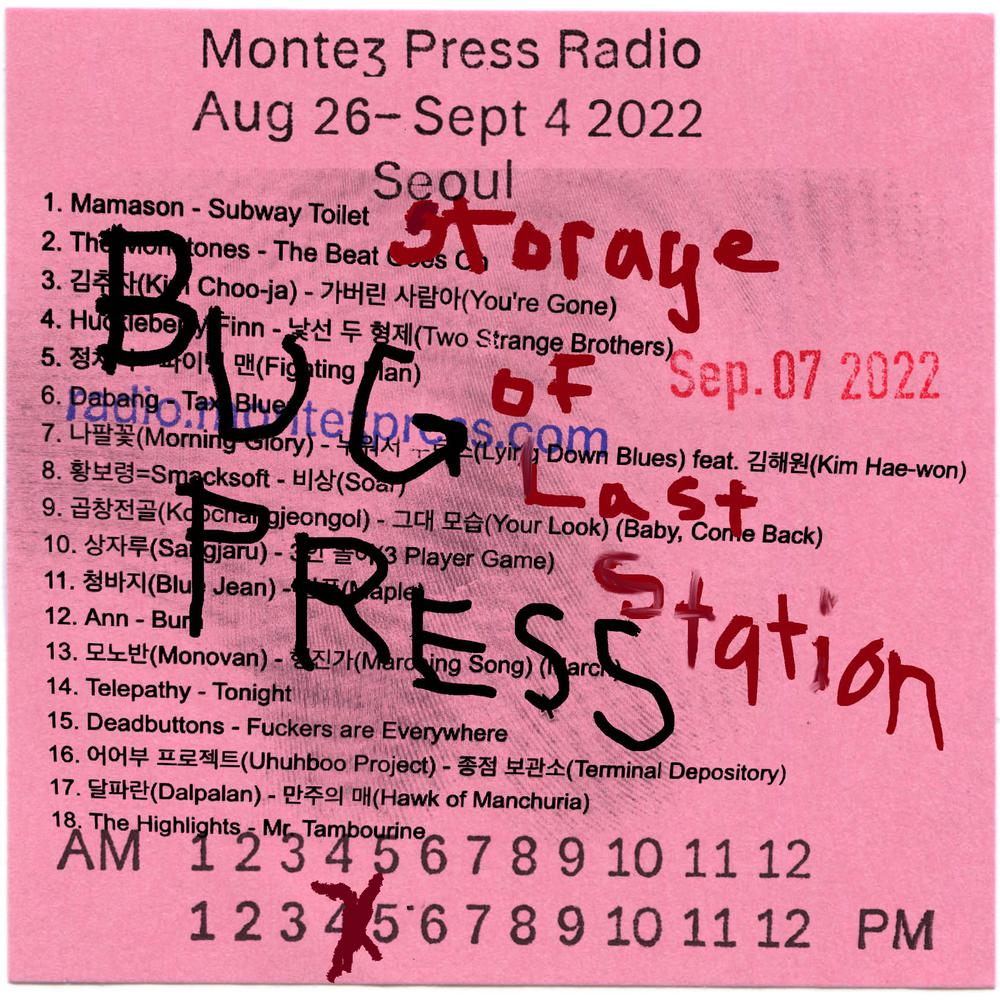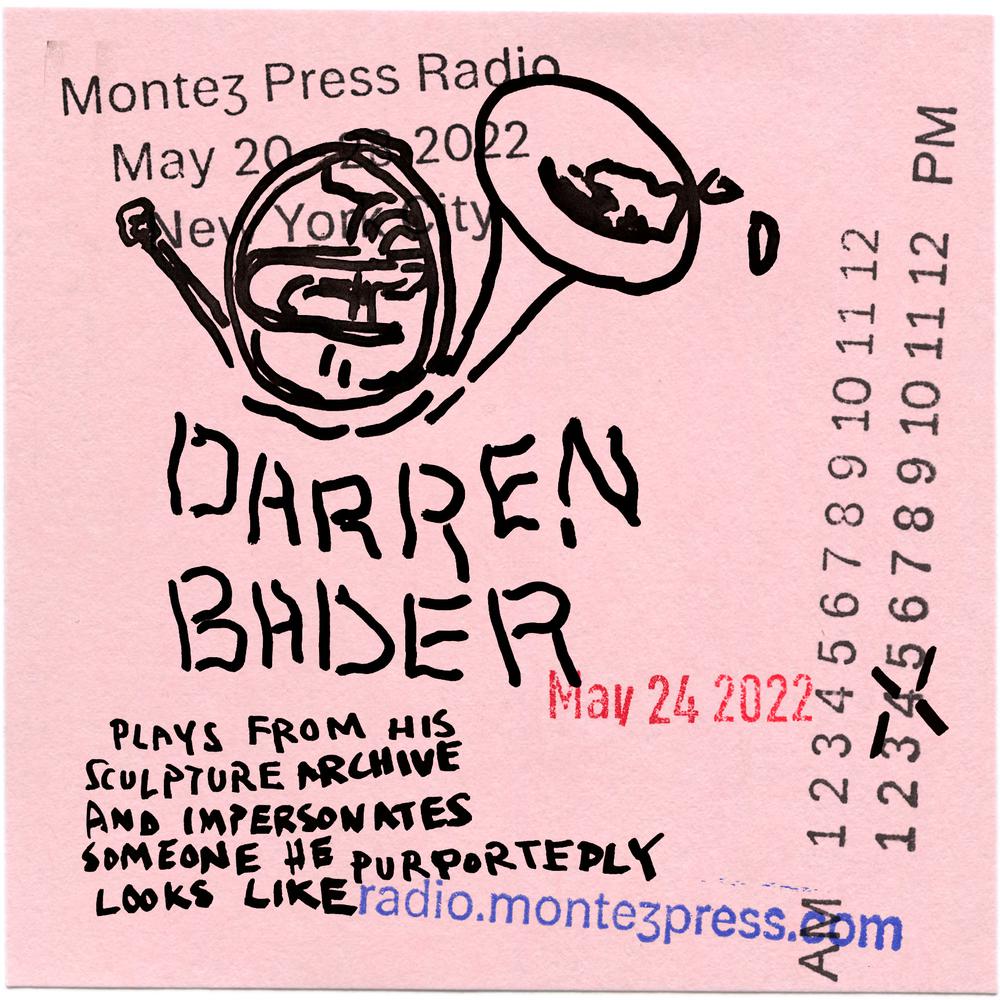 Produced in colaboration with➚ The Darren Bader Centre for Performing Arts
➚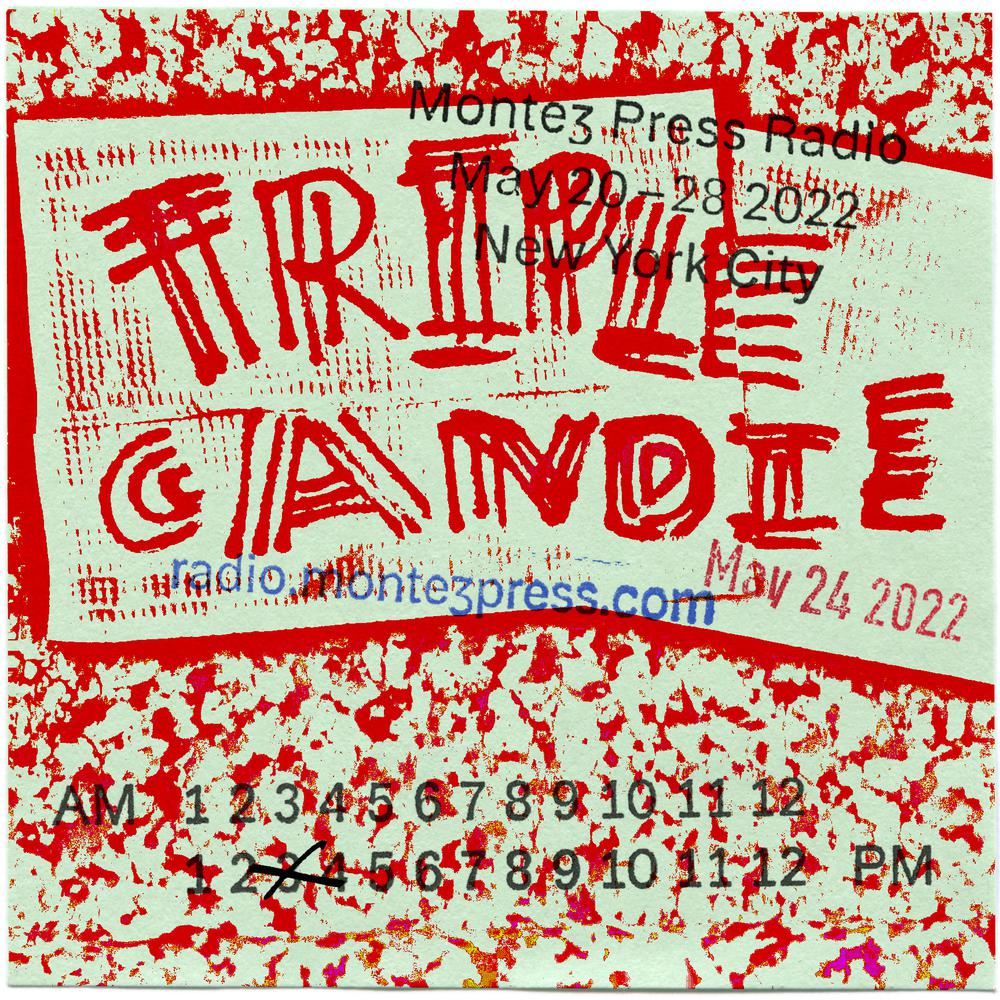 <----Listen on MPR
One of my favorite curatorial projects/art historians, ➚Triple Candie, put together an audio-scape of environmental sounds (bird calls, city sounds and honking horns, the clamor of sailboat halyards flapping against aluminum masts, water lapping against a dock) interspersed with: readings of texts by the artists Ryan Gander, Katerina Šedá, and Swoon (all 2008); interviews with two sailors living aboard their boats in the Chesapeake Bay (2022); a text by Tacita Dean on the Bas Jan Ader (2006); a 19th-century sea shanty; and an excerpt from Tadeusz Kantor's Let the Artists Die (1985).
Triple Candie is a curatorial production agency that ran a 6,000 sq. ft. gallery in Harlem in the aughts. Today, it guest-organizes exhibitions internationally while populating a 22 sq. ft. gallery near the U.S. Capitol Building. ➚Its projects, often rigorously researched and occasionally irreverent, comprise unfaithful copies and props.
Track Listing:
00:00 Bird calls.
05:13 City sounds and honking cars.
06:06 Audio track sample from Francis Alÿs, Sometimes Making Something Leads to Nothing, Mexico City, video, 1997.
06:20 Audio track sample from David Hammons, Phat Free, video, 1995–99
07:08 Alÿs, Sometimes Making Something.
07:37 Katerina Šedá, "Dear Diary," commissioned by Shelly Bancroft, Peter Nesbett, and Rebecca Sears and published in artonpaper magazine in 2008. Excerpts read by Shelly Bancroft.
12:52 Alÿs, Sometimes Making Something.
13:42 Audio excerpt from a video of Ryan Gander's installation, I Need Some Meaning I Can Memorise (The Invisible Pull), 2012, Documenta 13, Kassel, Germany.
14:08 Excerpts from a phone interview in May 2022 with a friend who lives aboard his 42' sailboat at Harbor Island Marina, Solomons Island, Maryland.
16:51 Mast halyards clanking in the wind.
18:58 Excerpts from an audio recording by Austin Hutchinson, a friend who lives aboard his 30' sailboat in the Chesapeake Bay.
22:17 "A Life on the Ocean Wave" (1838), words by Epes Sargent, music by Henry Russell, sung by Fred Feild.
23:38 Audio track sample from a video of the final scene in "Let the Artists Die" (1985), by the Polish playwright, director, and artist Tadeusz Kantor, performance venue unknown.
33:43 Mast halyards clanking in the wind.
35:26 Gander, I Need Some Meaning."
35:41 Ryan Gander, "Dear Diary," commissioned by Shelly Bancroft, Peter Nesbett, and Rebecca Sears and published in artonpaper magazine in 2008. Excerpts read by Peter Nesbett, recorded with a voice filter.
40:03 Alÿs, Sometimes Making Something.
40:33 Bird songs.
46:20 Swoon, "Dear Diary," commissioned by Shelly Bancroft, Peter Nesbett, and Rebecca Sears and published in artonpaper magazine in 2008. Excerpts read by Shelly Bancroft.
49:04 City sounds and honking cars.
49:57 Alÿs, Sometimes Making Something.
50:19 Tacita Dean, "And he fell into the sea," from Bas Jan Ader: Please Don't Leave Me, edited by Rein Wolfs (Rotterdam: Museum Boijmans van Beuningen, 2006). Further edited and read by Peter Nesbett.
55:44 Harbor, waves, and ocean sounds.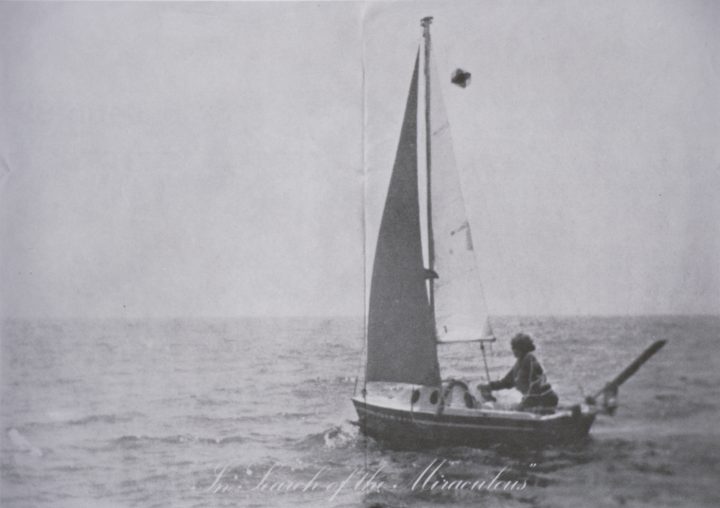 Connor Wright:
Connor Wrong:
Connor Wright LIVE on Montez Press Radio -->
➚https://radio.montezpress.com/#/show/2632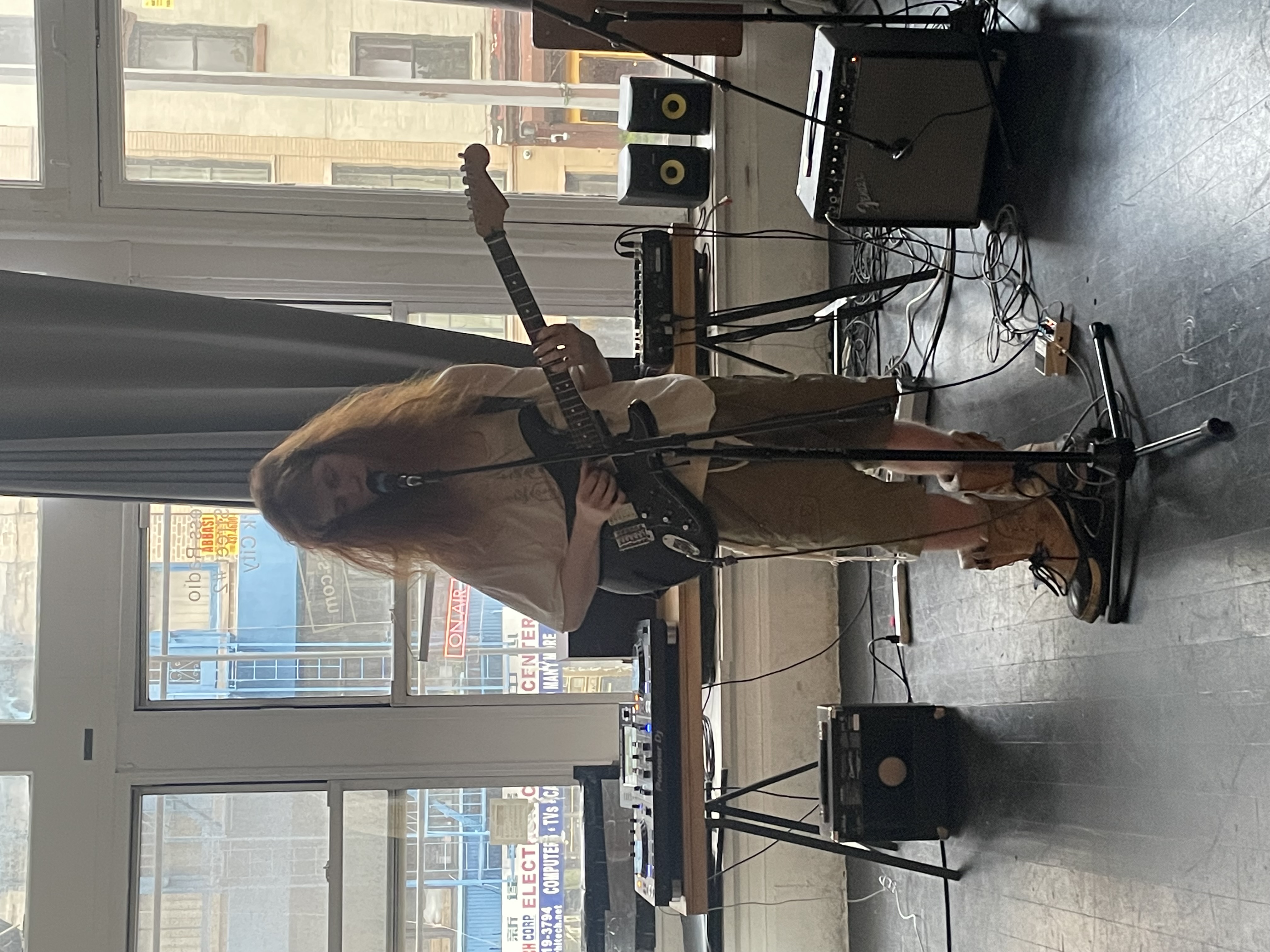 Anja Dietmann translated an interview between Hanne Darboven and Gerwig Epkes, recorded for Sprechzeit in 1999–kindly supported by the ➚Hanne Darboven Foundation in Hamburg, Germany. Hanne Darboven talks about her work, her childhood, and her stay in New York between 1966 and 1968 (she was not impressed with what New Yorkers. were reading). We will also listen to her New York letters addressed to her parents, followed by excerpts from her musical works Opus 17 A and Opus 25A.
➚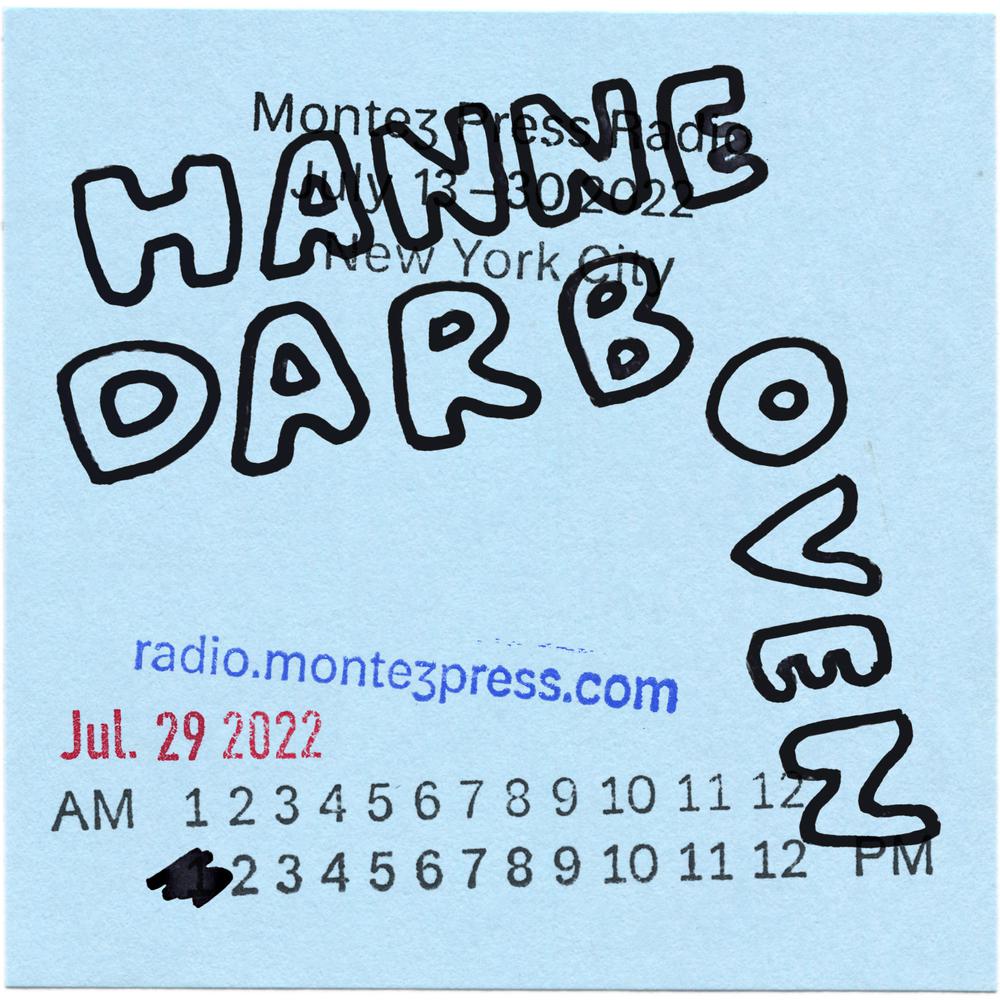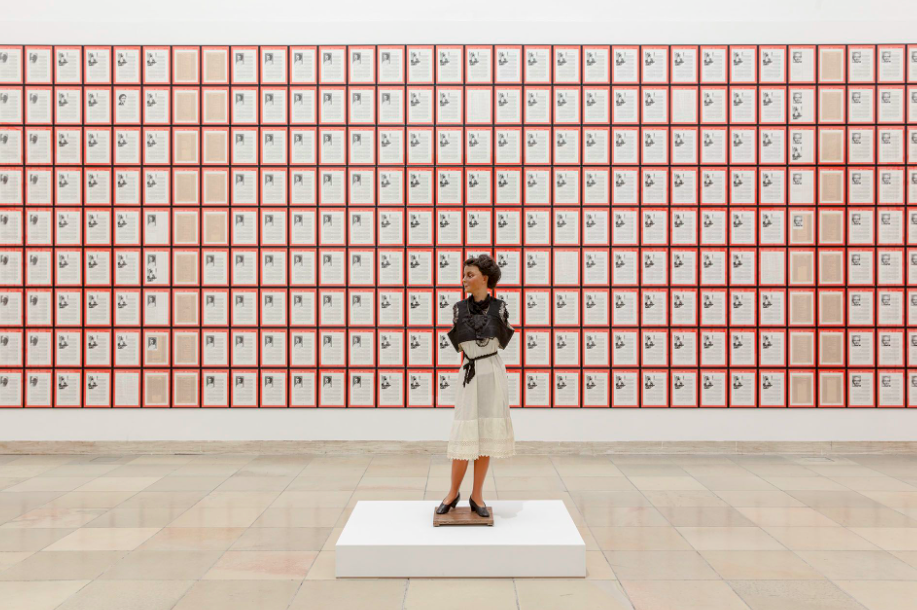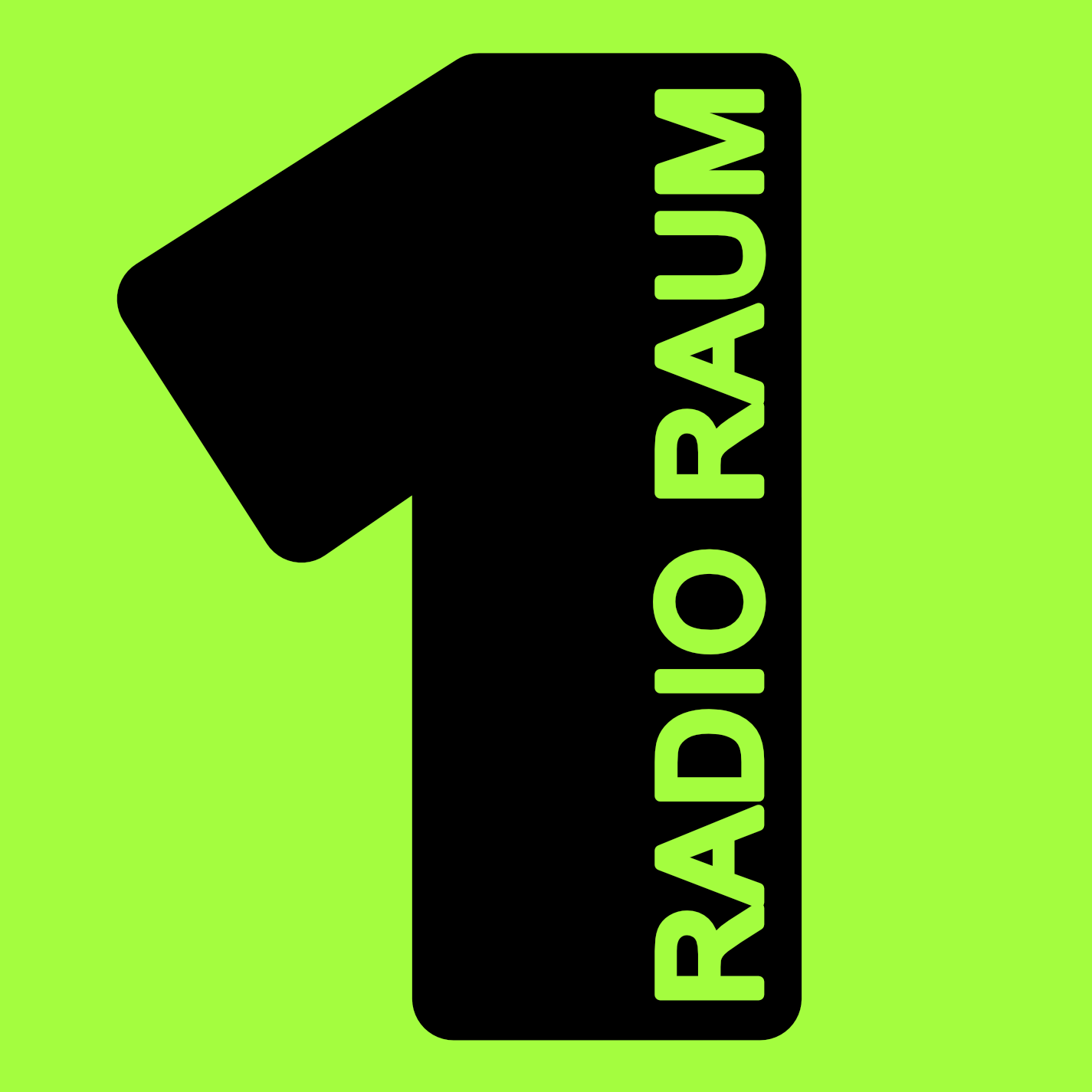 Image Credit: Radio Raum, Hannah Sawtell, 2022 
It's Labor Day in the US so we wanted to highlight a recent live performance by Hannah Sawtell, originally broadcast on May 1st 2022, during a Montez Press Radio offsite project in Berlin. Montez Press was there for the Miss Read Book Fair and MPR collaborated with Cashmere Radio to co-program a live broadcast. In ➚MAYDAY: RADIO RAUM, Sawtell revisits and re-contextualises a work she made 10 years ago called ➚MAYDAY:THE BOOTH (Clocktower Radio, New York, 2012) for May Day 2022 in Berlin. 50 collaborators were asked to respond (through sound) to what the word Mayday means to them.
Collaborators as follows: ATM Kreutzberg, automat, Blak Tony, Black Hole Club, Cash for Gold, James Crossley, Marcia Carr, Dale Cornish, Darcus Howe Legacy, Keith Dodds, Food Not Bombs, J Hügel Geist, Harvinder, KEIZ, Lauren Flax, Esther Leslie, Mick Lynch, Ms Bioland, Marc Mac, McDaid, Lisa Mckenzie, Mel Mullings, Nathan Carter extrastereo, Eleni Poulou, Antonio Roberts, Oliver Romoff, Rap Saunders, Raumer, Jas Singh, Sylvie Lee, Robin Stewart, Giant Swan, Cathy Wade, Kühle Wampe, Tony F Wilson, Women Within RMT, Working Class Collective, Matthew Worley, Lady Brat Wurst and Walworth Choir. Each contribution was edited and mixed live by Hannah.
International Workers' Day, also known as Labour Day in most countries and often referred to as May Day, is a celebration of workers and the working classes that is promoted by the international labour movement and occurs every year in the UK and Europe on the 1st of May.
Hannah Sawtell is an artist working with sound, video, collectively built app development, installation, performance, radio, and sculpture. She lives and works in London, though her background is in the electronic music scene in London and Detroit; she co-ran the label Planet E. From her life as a DJ and organiser, she started to work as a performer and artist. Sawtell's multi-disciplinary practice is concerned with our globally connected society and aims to provoke debate around the technology of access, labour, capital and surplus, desire and excess. Her work exploits the processes and materials accessible in the current culture of connectivity.
➚Listen to Radio Raum (2022) 
➚Listen to Mayday the Booth (2012)